Inspiring Vacations Announces Unforgettable Guided Tours of Alaska and Scandinavia
Press Release
•
Aug 9, 2023
Leading tour operator is offering travelers an opportunity to immerse themselves in the untamed beauty of Alaska and explore the enchanting landscapes of Scandinavia.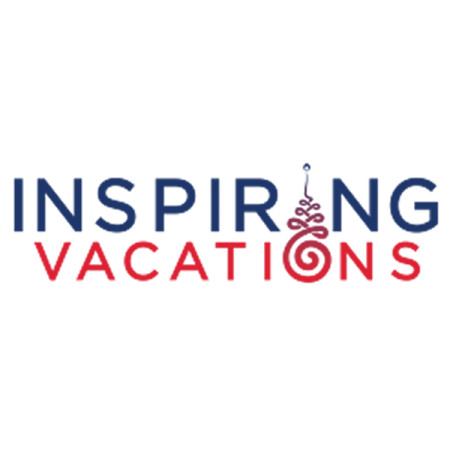 MELBOURNE, Australia, August 9, 2023 (Newswire.com) - Inspiring Vacations, a leading and award-winning tour operator specializing in unique and unforgettable adventures to the world's most iconic destinations, is thrilled to unveil its updated guided tours of Alaska and Scandinavia tours. The carefully crafted journeys are designed to immerse travelers in the natural beauty and cultural wonders of these captivating regions.
According to Inspiring Vacations, their Alaska tours promise an unparalleled experience of the Last Frontier. With its rugged landscapes, awe-inspiring glaciers and abundant wildlife, Alaska is a dream destination for adventurers and nature enthusiasts alike. The guided tours ensure travelers get the most out of their Alaskan adventure, with knowledgeable local guides leading the way to hidden gems and iconic landmarks.
Whether witnessing the majestic Northern Lights, cruising through the scenic Inside Passage or exploring the breathtaking Denali National Park, the tours to Alaska offer a balanced mix of exploration and relaxation. Travelers can indulge in a variety of activities, such as dog sledding, whale watching and hiking, all while being enchanted by Alaska's unique charm and untamed wilderness.
Scandinavia, renowned for its enchanting landscapes and rich cultural heritage, is another highlight of the Inspiring Vacations catalog. Their tours to Scandinavia invite travelers to discover the region's picturesque cities, fjords and mythical folklore. From the iconic Northern Lights in Norway to the historic streets of Stockholm and the modern marvels of Copenhagen, the tours showcase the best of Scandinavia's diversity.
The itineraries are thoughtfully curated to encompass both must-see landmarks and off-the-beaten-path gems, providing a comprehensive understanding of this fascinating region. Whether it's exploring the charming villages of the Faroe Islands or witnessing the stunning beauty of the Norwegian fjords, travelers are guaranteed an unforgettable experience with a selection of tours Scandinavia-wide.
As a trusted travel partner, Inspiring Vacations takes pride in providing exceptional service and memorable experiences. The guided tours are meticulously planned to cater to different preferences and interests. Travelers can relax and enjoy their journey knowing that all logistical aspects are taken care of, allowing them to fully immerse themselves in the beauty and culture of their destination.
To learn more, visit https://www.inspiringvacations.com/au.
About Inspiring Vacations
Inspiring Vacations is a renowned tour operator dedicated to crafting extraordinary journeys for discerning travelers. With a passion for exploration and cultural immersion, the travel specialists create unforgettable experiences in some of the world's most captivating destinations.
Source: Inspiring Vacations