Innovation Refunds Lands Feature in The Wall Street Journal Through Newswire's MAP
Press Release
•
Dec 7, 2022
Newswire's cutting-edge press release distribution services and media technology helped Innovation Refunds secure a major earned media mention in a top-tier publication.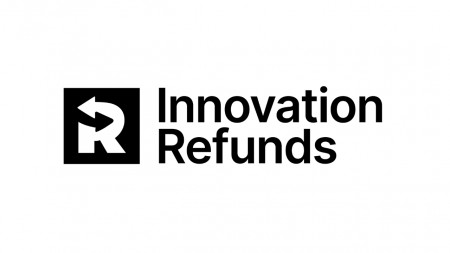 SARASOTA, Fla., December 7, 2022 (Newswire.com) - Innovation Refunds, an industry leader in turnkey tax solutions and a Newswire Media Advantage Platform (MAP) client, was featured in a recent article in The Wall Street Journal.
In the article titled, As Pandemic Aid Dries Up, Businesses Chase Covid Tax Credit, Innovation Refunds and its CEO, Howard Makler, were featured as subject matter experts and shared their knowledge on the employee-retention tax credit (ERC).
Through the ERC, businesses can claim up to $26,000 per employee in refunds by amending payroll tax returns from 2020 and 2021. Innovation Refunds specializes in helping companies exercise the ERC and has completed over 4,000 ERC filings totaling $1.135 billion.
This earned media feature in a top-tier industry publication was facilitated by Newswire's MAP, a full-service media and marketing communications program that turns owned media into earned media opportunities to accelerate business growth.
"Securing this feature in The Wall Street Journal positioned our brand as experts and strengthened our authority and credibility in the industry," said Makler. "Newswire was the catalyst for this opportunity, and we're confident our partnership will create more opportunities for our brand to expand our reach, build awareness and improve our bottom line."
As part of the MAP, Innovation Refunds has direct access to Newswire's experts who create the right content, curate the right media lists and commercial targets, distribute the right message through comprehensive press release distribution and commercial outreach, pitch the media, monitor and track effectiveness and showcase the communications in a newsroom that's uniquely tailored to Innovation Refunds.
"With more businesses feeling pressure because of inflation, ERC is especially valuable, and Innovation Refunds is helping those companies lessen the burden," said Erik Rohrmann, Chief Operating Officer at Newswire. "This feature gave Innovation Refunds the platform to reach and educate their target audience, and our team will double down on this momentum to create additional opportunities."
For Innovation Refunds, this earned media mention in The Wall Street Journal, which attracts around 22 million website visitors a month, is a testament to the power of Newswire's press release distribution services and its ability to amplify clients' messaging.
To learn more about Newswire's Media Advantage Platform and its integrated media solutions, visit Newswire.com.
About Innovation Refunds
Our mission is to assist small and medium-sized businesses to attain cash incentives from federal and state governments. Innovation Refunds began providing its services in 2020. Since then, it has been able to provide financial solutions to thousands of companies, with billions in cash refunds available for small and medium-sized businesses. To learn more, visit www.innovationrefunds.com.
About Newswire
Newswire is a media technology company that provides its clients the Media Advantage Platform consisting of press release distribution, media databases, media monitoring, and newsrooms that power the Media Advantage: greater brand awareness through earned media, increased online visibility through greater SEO recognition, and more sales inquiries through targeted digital marketing campaigns.
Through its disruptive Media Advantage Platform, relentless commitment to customer satisfaction, and passion for customer performance, Newswire is automating media and marketing communications for large and small businesses seeking to deliver the right message to the right audience at the right time for the right purpose.
To learn more about Newswire and its Media Advantage Platform, visit Newswire.com and discover why our customers have named us #1 for Customer Satisfaction and Ease of Use for four years in a row.
For more information, visit http://www.newswire.com.
Source: Newswire