Innit Unveils FoodLM — Enabling Trusted AI for the Global Food Industry
Press Release
•
Aug 8, 2023
FoodLM Integrates Specialized Training to Ensure Nutrition, Culinary and Health Requirements are Met, Providing AI 'Safety Rails'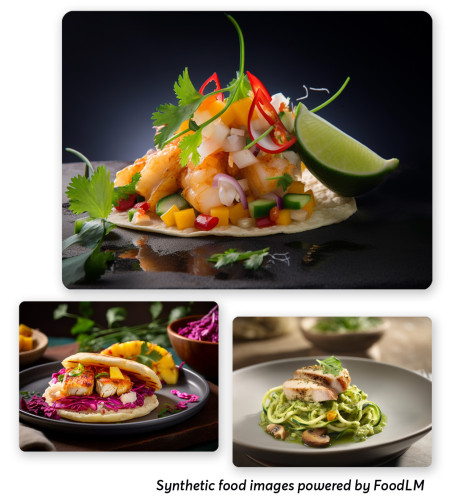 SAN FRANCISCO, August 8, 2023 (Newswire.com) - Innit, a groundbreaking innovator in personalized food intelligence, is proud to unveil FoodLM™, the world's first Generative AI platform integrating expert validation of diet, cooking, and healthy eating requirements. With FoodLM (Language Model), Innit addresses the urgent need for reliable AI solutions in the global food industry.
For grocery retailers, brands, and health providers, FoodLM helps deliver AI-powered food services to consumers with unparalleled personalization and accuracy.
For example, FoodLM enables powerful semantic search for retailers to go beyond keywords and understand intent. Brands can provide consumers with highly personalized AI assistance from product selection through preparation and cooking. For health providers supporting patients with chronic diseases such as type 2 diabetes, FoodLM provides powerful science-backed assistance for healthy eating and food as medicine.
URGENT NEED
Poor diet is responsible for one in five deaths worldwide and contributes to a wide range of chronic diseases (Source: IHME). The healthcare costs associated with poor diets have now surpassed $11 trillion, exceeding the $9 trillion global food industry (Source: WEF). Thankfully, technology has now reached a stage where it can provide actionable, personalized assistance for everyday food needs.
INNIT FOODLM
Generative AI systems, powered by Innit's FoodLM, can predict, inspire, and automate the entire meal journey, including personalized grocery selection and purchase. Innit has invested in deep R&D backed by a Science Committee of leading doctors, scientists, dieticians, and chefs. Innit's Computation Models enable expert validation of AI results across personalized nutrition, health conditions, grocery e-commerce, and cooking.
"Innit has worked closely with top experts worldwide to develop science-backed algorithms for healthier eating," said Dr. Julio Frenk, Chair of the Innit Science Committee. "FoodLM applies these algorithms directly within leading AI platforms to validate food results, enhancing safety and trust."
Innit Computation Models include:
Nutrition & Diets: Analyzes more than 60 diets, allergies, lifestyles, and health profiles to provide detailed recommendations tailored to individual needs.
Health Conditions: Provides dietary guidelines, product scoring, and content specifically designed for conditions such as type 2 diabetes or hypertension.
Personalized Shopping: Automated grocery purchases, incorporating personalized scoring and selection of over three million grocery products worldwide.
Culinary & Cooking: Advanced logic to ensure that AI-generated recipes follow culinary guidelines and are cookable. Seamlessly integrates with smart kitchens, featuring automated cooking programs.
"Generative AI unlocks incredible convenience, inspiration, and assistance for consumers along every step of the meal journey, ultimately helping people eat healthier and live better," stated Kevin Brown, CEO and co-founder of Innit. "Innit FoodLM embeds deep nutrition, culinary, and health expertise directly into LLMs, enabling Trusted AI for the global food market."
AVAILABILITY
Innit's AI services, including AI-powered Semantic Search, Synthetic Image Generation, and Personalized Shoppable Recipes, are immediately available. Innit's vertical AI solutions enable advanced personalization, rapid time to value, and enhanced revenue with minimal integration effort. Visit www.innit.com for more information.
ABOUT INNIT
Innit is a leading innovator in personalized food intelligence, providing actionable assistance across the entire food journey. With 40 patents and more than 600 claims granted worldwide, Innit has gained recognition for its expertise and commitment to providing cutting-edge solutions. The Innit platform has been successfully deployed with top retailers, brands, appliance manufacturers, healthcare providers, and technology partners across North America, Europe, and Asia.
Source: Innit Inc.
Related Media