Information Security Forum Predicts Cyber Threats That Will Disrupt Businesses by 2024
Press Release
•
May 26, 2022
Future threats include unintended consequences resulting from legislations, diminished control resulting from technology choices and business disruptions resulting from dirty data.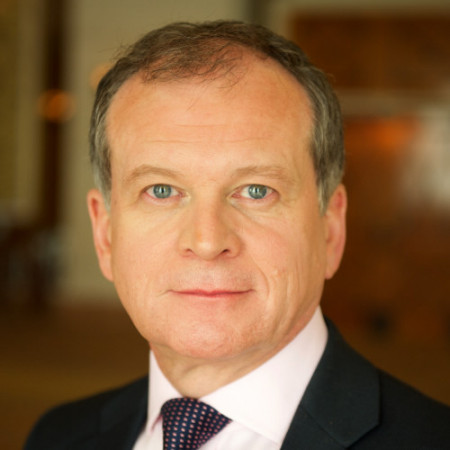 LONDON, May 26, 2022 (Newswire.com) - The Information Security Forum (ISF), the foremost independent, nonprofit cybersecurity association with nearly 500 corporate members, today announced the release of its annual Threat Horizons 2024 report citing foreseeable cyberthreats and suggesting forward-looking cyber resilience strategies to mitigate them.
"ISF analysts have observed that control is becoming increasingly complex to achieve and maintain," said Steve Durbin, Chief Executive, ISF. "That's why organizations in a bid to remain agile and competitive are increasingly turning to trust as a substitute for control. However, by 2024 we believe this trust will disintegrate, exposing organizations to an ever-expanding array of threats."
Well-intentioned Regulations Have Unintended Consequences
The political, diplomatic, and legal actions against ransomware actors and the underground financial systems that support them will force this crime to evolve, causing impacts beyond the victim organization. Regulations may also inhibit innovation. Organizations planning to leverage AI-based algorithms will be disrupted by the evolving regulatory landscape. Mitigations recommended:
Maintaining the board's understanding of the evolving threat and regulatory landscape, supporting ongoing development and maintenance of response plans and improving the cyber hygiene of the organization in line with evolving trends.
Identifying algorithms in use, building policies and assurance processes to govern development, usage, and fairness.
Obtaining subject matter expertise to audit existing systems for cryptocurrency readiness, ensuring crypto platforms are hardened and that regulatory requirements are met.
Technology Choices Diminish Control
Short-term technology choices will inflict longer-term pain. Organizations that hurriedly transitioned to the cloud will realize that their flexibility and freedom of choice are lost. The rise of internet-exposed operational technologies will cause an increasing number of activists to pivot to cyberspace. The unbridled use of low-code tools by non-developers will undermine structured approaches to application development creating new loopholes and risks. Mitigations recommended:
Being clear on architectural strategy and controlling the growth of cloud adoption.
Leveraging threat intelligence, purple teaming and resiliency testing to prepare for and detect potential attacks.
Clarifying existing use of no-code, low-code tools; specifying where, when and how they should be used or not; maintaining ongoing vendor assurances on their security posture.
Dirty data disrupts business
The scale at which data capital is generated will be difficult to assure data integrity, turning data into a dangerous weapon. Attackers will compromise data to discredit, misguide or alter business outcomes. They will leverage misinformation and misdirection to attack cyber fusion centers, disrupting the very businesses they serve to protect. The use of "digital twins" that organizations will deploy to emulate threat activity will in fact help double the attack surface. Mitigations recommended:
Examining all data sources to establish current levels of quality assurance.
Establishing methods for responding to any degradation in the fusion center's quality of intelligence and signal inputs.
Proactively identifying potential weaknesses in the links between digital twins and their real-world counterparts.
About the Information Security Forum
Founded in 1989, the Information Security Forum (ISF) is an independent, not-for-profit association of leading organizations from around the world. The ISF is dedicated to investigating, clarifying and resolving key issues in cyber, information security and risk management and developing best practice methodologies, processes and solutions that meet the business needs of its members.
Media Contact:
June Chambers
Head of PR and Corporate Communications
+44 (0)7825 187778
june.chambers@securityforum.org
Source: Information Security Forum