Information Security Forum Explores Extinction-Level Attacks in Latest Research
Press Release
•
updated: Apr 22, 2021
High-impact cyberattacks are the new business normal.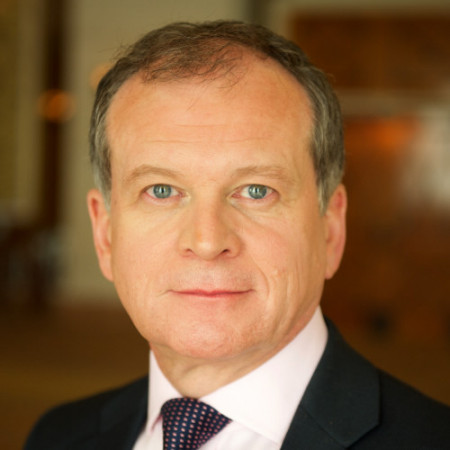 LONDON, April 22, 2021 (Newswire.com) - According to the latest research by the Information Security Forum (ISF), sophisticated cyberattacks are likely to succeed, mandating investments in resilience and recovery, rather than technology.
Destructive, targeted cyberattacks are able to overcome technology defenses and take entire businesses off the air in minutes. Those that best survive what is termed an "extinction-level attack", have prepared and rehearsed their response, working to the assumption that "it will happen".
Conducted by well-resourced nation states or organized criminal groups, these attacks operate as a virtually unstoppable force with the intent of maximizing damage. They manifest as ransomware or wiper malware and are often crafted to a particular target, exploiting known or zero-day vulnerabilities.
The sheer sophistication of extinction-level attacks requires organizations to stop trusting in the infallibility of technology and move to a pragmatic approach of being world-class in their recovery from an attack.
"As organizations rush to become digital, they become critically dependent on well-functioning IT, exposing a soft underbelly that is a tempting target for those seeking to damage or extort a business," according to ISF Distinguished Analyst Andy Jones. "Technology offers little defense against the really determined attacker whose skills and resourcing far exceeds that of the average company."
The ISF research report: Extinction Level Attacks: A survival guide offers a three-stage framework targeted at the unique role of the information security function before, during and after an attack. Supplemented by pragmatic checklists, it lists the critical questions that organizations, who have experienced an attack, wished they had considered beforehand, such as:
How do you recover from an attack that destroys all your data, when your backup has also failed?
What are the most critical elements of cyber hygiene that will be helpful in recovering from an attack?
What are the key tasks that need to be completed as an attack is unfolding, that no one else has thought about?
"The most humble companies are those who have been attacked." - ISF Member
"By focusing a pragmatic program of work on preparatory steps, organizations can improve their resilience and reduce their recovery time in a cost-effective manner," said Steve Durbin, Chief Executive, ISF. "This gives board members, stakeholders, and staff confidence in the organization's ability to recover from a devastating attack that can send even the most technically sophisticated company back to the age of the typewriter."
For more information on Extinction Level Attacks: A survival guide, please visit the ISF website.
About the Information Security Forum
Founded in 1989, the Information Security Forum (ISF) is an independent, not-for-profit association of leading organizations from around the world. The ISF is dedicated to investigating, clarifying and resolving key issues in cyber, information security and risk management and developing best practice methodologies, processes and solutions that meet the business needs of its Members.
ISF Members benefit from harnessing and sharing in-depth knowledge and practical experience drawn from within their organizations and developed through an extensive research program. The ISF provides a confidential forum and framework, which ensures that Members adopt leading-edge information security strategies and solutions. By working together, ISF Members avoid the major expenditure required to reach the same goals on their own. Consultancy services are available and provide ISF Members and Non-Members with the opportunity to purchase short-term, professional support activities to supplement the implementation of ISF products.
For more information on ISF membership, please visit https://www.securityforum.org/.
Media Contact:
June Chambers
Head of PR and Corporate Communications
+44 (0)7825 187778
june.chambers@securityforum.org
Source: Information Security Forum