Industry Veteran Joe Terry Named CEO at Partners In Leadership
Press Release
•
updated: Sep 4, 2020
Terry is passionate about the firm's mission to help global organizations accelerate business results through building world-class cultures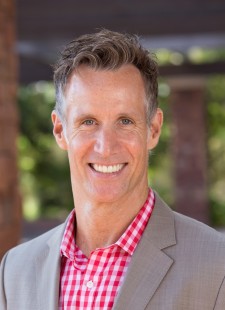 TEMECULA, Calif., September 4, 2020 (Newswire.com) - Partners In Leadership, LLC, the global leader in culture management for improved and sustained organizational performance, announces that Joe Terry has been appointed as the company's CEO and member of the Board of Directors, effective immediately.
"Joe is committed to building strong teams and cultures, always looking for growth potential in people first, knowing this ultimately drives business results," said Kent Robinson, Partner at private equity sponsor Hammond, Kennedy, Whitney & Company, Inc. (HKW). "The Board of Directors is excited to have Joe at the helm for Partners In Leadership coming out of 2020."
Terry is a former NFL linebacker and 12-time Ironman finisher with over 25 years of leadership experience and a comparable track record of achieving business performance and results. By concentrating on human performance, Terry builds, leads, and grows world-class organizations focused on serving employees, customers, and communities.
While CEO of Corporate Visions (formerly an HKW Company), Terry led the company to record growth in bookings, revenue, and profits, while achieving a 40% EBITDA CAGR in the first seven years under his leadership. As a result of this transformation, in 2018, Terry was inducted into the HKW Hall of Fame for demonstrating exceptional leadership, talent, integrity, and remarkable shareholder return.
Terry's focus will be the growth of the firm's innovative culture management process that Fortune 500 companies, Global 1000 companies, and SMBs leverage to achieve groundbreaking results: from the new "It's Just Wings" virtual chain by Brinker International, soon to be a $150 million brand; to the success transforming hospice and palliative care overnight when the pandemic hit Arizona-based Hospice of the Valley; to the $27 billion integrated project that PETRONAS completed on time, safely, and on budget.
Driving this success is a commitment to a simple, culture management process that produces real business results, even in today's unpredictable market.
"As businesses begin to exit this challenging year, culture will be foundational to achieving next-level results," says Terry. "Partners In Leadership is uniquely positioned to help our customers innovate and thrive in this rapidly evolving environment."
For more information on Partners In Leadership, visit the company website at www.partnersinleadership.com.
Source: Partners In Leadership
Additional Links