Indies From Asia Are Coming to Casual Connect Tel Aviv
Press Release
•
Oct 24, 2016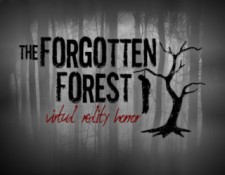 New York, USA, October 24, 2016 (Newswire.com) - The international Indie Prize showcase for independent developers will take place on Nov 1-3, 2016 in Tel Aviv. Sixty games from 21 countries were provided with an Indie Prize scholarship by Casual Connect and will be showcased at Habima Square during three days from 9 AM to 5 PM.
One game from India and two games from Taiwan will represent Asia at Indie Prize showcase in Tel Aviv.
Indian developer Vineet Kumar will come to Tel Aviv to showcase The forgotten Forest at Indie Prize.
Game: The Forgotten Forest
Developer: Vineet Kumar
Platform: Android, VR mobile
Website: http://www.unityrealm.com/
Country: India
Ever wanted to be a zombie killer like Rick Grimes? If yes then The Forgotten Forest is for you. The environment is so immersive that it will leave you breathless. The Forgotten Forest is a virtual reality game where you are stranded in a dark forest infested with zombies and who knows what. Save yourself from those bloodthirsty creatures. The only way to get out is to kill them all. To bring a more immersive experience, the game will have Google Daydream support in November.
Falsus Chronicle developed by HorngYeuan Digital Co., Ltd. and HeroG developed by Narwhal.GT will represent Taiwan in Tel Aviv at Indie Prize.
Game: Falsus Chronicle
Developer: HorngYeuan Digital Co., Ltd.
Platform: iOS, Android
Website:https://www.facebook.com/HorngYeuanDigital/
Country: Taiwan
Falsus Chronicle is a strategy-oriented RPG developed by a group of RPG lovers, and has been published in Taiwan, Hong Kong and Macao. Soon it will be published in Japan and Korea as well. The two main features are the unique battle mechanisms and randomly-generated map. Players have to consider many factors during the battles and think before each move. The results of a battle then will affect which route the player takes, and this will decide the conditions of the next battle and the rewards of the stage. Furthermore, the compositions, positions of enemies and map random events are different everytime the player enters a stage. Randomness is never boring!
Game: HeroG
Developer: Narwhal.GT
Platform: iOS, Android
Video: https:/www.facebook.com/narwhal.gt/videos/ 1770760409863305/
Website: https://www.facebook.com/narwhal.gt/
Country: Taiwan
HeroG Prologue: The Newbie Hero Chicken is the first game developed by Narwhal.GT, a team based in southern Taiwan. The side scrolling game, commencing its sales on Google Play Taiwan on March 26, 2016, combines chicken nurturing, item collection, and adventure reaction. This world is presented with cute, healing art features, as well as humorous plots. The player, as the god in the game's world, cannot leave the game to play itself with semi¬automatic controls and must assist the dimwitted chickens in overcoming numerous challenges and adventures, transforming the chickens into heroes!
You can find the full list of Indie Prize games at http://indieprize.org/
Join our Indie Prize Facebook community to stay updated about Indie Prize.
A special thanks for the Indie Prize platinum sponsor Unity!
See you soon at Casual Connect in Tel Aviv 2016!
Source: Casual Connect
Related Media