Increase Flexibility and Discover New Business Capabilities Through BCS Technology's Corda Custom Network Map, Now Available in the Microsoft Azure Marketplace
Press Release
•
updated: Mar 6, 2019
Microsoft Azure customers worldwide now gain access to the Corda Custom Network Map, taking advantage of the scalability, reliability, and agility of Azure to drive application development and shape business strategies.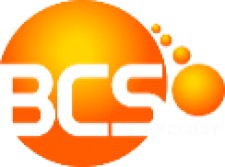 SYDNEY, March 6, 2019 (Newswire.com) - BCS Technology, a global IT consulting firm, has recently launched a blockchain solution in the Microsoft Azure Marketplace, allowing users to deploy a fully functional custom Corda Network Map sharing compatibility parameters within the nodes of a network map through a simple configuration.
"While network map server setup is one of the first steps to create a private Corda network, Corda open source does not offer an implementation of the network map protocol. We felt the need for a reusable implementation setup instead of the manual process which is provided by R3 that involves configuring a new zone and distributing the resulting files via email and other file sources. As we were building a lot of these networks on Azure, we templatized the process," said Asim Salim, Blockchain Practice Lead of BCS Technology. "We realized there was a demand for this while talking to others in the Corda community and released our solution as an offering in the marketplace. By implementing our solution, users are able to deploy their own network map with just one click in the Azure Marketplace."
BCS Technology architects solutions in the blockchain, leveraging off its strong partnership with Microsoft, as well as Corda's R3. BCS Technology's newest solutions released in Azure Marketplace have been focused around this new form of distributed ledger technology, uncovering the opportunity to improve efficiency, boost productivity, and implement high-quality plans. Its expertise in emerging technologies allows a seamless systems transition that is easily manageable from the service provider to the customer. Its initiatives are deeply rooted in providing accessible cutting-edge technology from onshore, offshore, and nearshore from different parts of the globe, making technology amazingly simple for everyone.
Sajan Parihar, Director, Microsoft Azure Platform at Microsoft Corp., said, "We're excited to welcome BCS Technology's solution to the Microsoft Azure Marketplace, which gives our partners great exposure to cloud customers around the globe. Azure Marketplace offers world-class quality experiences from global trusted partners with solutions tested to work seamlessly with Azure."
BCS Technology's blockchain practice runs across multiple industries, including travel and aviation, healthcare, banking and finance, education, and healthcare. With outstanding POCs and programmes, BCS' expertise drives new business scenarios by identifying the right blockchain protocol and delivering distributed applications to realize real value of the disruptive technology.
To find out more about BCS Technology's Corda Custom Network Map, visit the solution here or email info@bcstechnology.com.au.
About BCS Technology International
BCS Technology International (BCS) is an award-winning global IT professional services company headquartered in Australia, with offices in India, Singapore, Canada, the Philippines, Indonesia, and Mexico, focused on delivering high-quality and cost-effective solutions. BCS aims to help companies gain a competitive advantage using the power of R3's Corda platform, smart contracts, unit exchange tokenisation, self-sovereign identity, and property lending automation integrated into blockchain.
As an early adopter of the new technology, BCS set up a blockchain practice in 2017, offering solutions from Design Thinking-led workshops and pilot concepts to complete implementation of blockchain solutions. Today, BCS has delivered over 10 projects and POCs for companies in airlines, construction, healthcare, and banking and finance, with a notable achievement of developing and implementing numerous blockchain solutions for a major bank in Australia.
For more information, press only:
Jennifer Carreon
BCS Technology
marketing@bcstechnology.com.au
Source: BCS Technology
Related Media
Tags
Additional Links