IDSCA Servicing All Pre-Game and In-Game Action for Big Game
Press Release
•
updated: Jan 26, 2018
Wagering for next week's NFL title game between New England and Philadelphia will be fully supported worldwide with IDSCA's PPH service.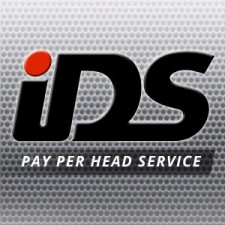 SAN JOSE, Costa Rica, January 26, 2018 (Newswire.com) - IDSCA, the world's leading Pay Per Head sportsbook software has announced it is fully geared up to offer over 300 betting options for this year's pro football championship taking place on February 4.
The NFL's "Big Game" is the most heavily-wagered single sporting event in the world, and is easily the favorite for "prop bets", which are even-money or odds-based bets on a particular event from happening. The IDSCA Pay Per Head Software is available on all major devices through secure, fast servers in Central America.
The matchup pits against one another New England and Philadelphia, two large-market teams with identical stellar records of 13-3 in the regular season. Both teams earned the number one seed in their respective conferences – a surefire money-winner for the league and its network and advertising partners. What that translates to for bookmakers around the world is more attention and more betting action across online PPH Services such as IDSCA.
IDSCA allows for bookmakers to launch their business among friends or larger networks with a platform that keeps track of all games, stats and performances, and winnings from anywhere in the world.
Just like every year, the bookmakers will be putting together some interesting propositions for even-money payouts, such as 'Will Tom Brady wear a bandage on his right hand?', 'Will Tom Brady announce his retirement on television?', 'Will Rob Gronkowski play?' and which team will win the coin toss. Other interesting non-football bets available have to do with the halftime show, and players can also take wagers on whether the national anthem will take more or less than two minutes (over and under).
Also supported on IDSCA is the more traditional full-game and halftime betting. The day of the game, the online service will be staffed with a multilingual phone support team that can also take wagers over the phone. The online software also provides for real-time wagering with zero server downtime.
According to oddsmakers, Philadelphia is currently a five-point underdog, but the spread could quickly shift with any large bets by individuals, new injury reports, or shifts in public sentiment. Much of the early betting since the end of the conference championships has come in favor of Philadelphia staying within five points, and has shifted the spread by half a point since wagering started.
For more information, or to make a media inquiry, contact IDSCA at (866) 255-5437.
Source: IDSCA
Related Media
Tags
Additional Links