Hyperslice Group Announce GDPR Agreement Updates
Press Release
-
updated: May 25, 2018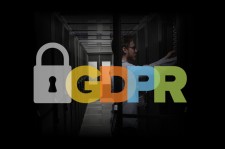 LEEDS, England, May 25, 2018 (Newswire.com) - The Hyperslice Group, which owns the ISO-accredited Web Hosting UK and eUKhost service providers, announced today that it is making changes to the agreements and SLAs of both companies. These changes will ensure Web Hosting UK and eUKhost comply with the new General Data Protection Regulation (GDPR) with regards to the treatment of personal data collected, stored or processed by their customers.
During early May, the companies will be releasing a standard data processor agreement alongside a new management agreement and SLA. Written in plain English, these will clearly define all parties' roles and responsibilities. Any Web Hosting UK or eUKhost customer that stores personal data should request this agreement as soon as it becomes available.
To assist customers that store particularly sensitive data or which have a complex configuration that requires stricter controls, both companies will offer bespoke processor agreements.
Hyperslice CEO Robert King said, "We fully support the new regulations and take our obligation under GDPR very seriously. We have recently obtained ISO27001 certification as part of our preparations."
Web Hosting UK and eUKhost are registered with the ICO and all staff have been provided with GDPR training and will continue to undergo bi-annual refresher training. All their data centres are ISO2000, ISO9001 and ISO27001 accredited and located within the U.K.
Source: Hyperslice Ltd
Share:
---
Categories: Web Services
Tags: business solutions, cloud gdpr, gdpr, web hosting, web services
---