HTBASE Named a Cool Vendor in Hyperconvergence by Gartner
Press Release
-
updated: Jul 27, 2017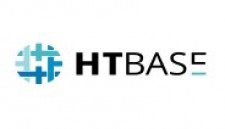 Toronto, ON, June 2, 2016 (Newswire.com) - HTBase, creators of HTVCenter and HyperTask, the enterprise's most powerful platform for building a modern datacenter, today announced it has been included in the list of "Cool Vendors" in the April 27, 2016 report by Gartner, Inc., Cool Vendors in Hyperconvergence, 2016. 
Enterprises are modernizing their datacenter and cloud practices with HTBase. "We are the only platform that allows organizations to easily build and deploy a modern Cloud Enterprise Infrastructure -- consisting of containers, multiple virtualization technologies, storage, network, real-time analytics, sef-service and more -- on a single platform. We are proud to have been selected as a Gartner Cool Vendor." 
HTBase differentiates itself in the hyperconvergence space by delivering on the concept of a true software-defined data center (SDDC) infrastructure, while enabling IT to retain existing infrastructure or develop new hardware platforms in greenfields. I&O leaders and decision makers can, therefore, retain and adapt their existing x86 hardware and storage for hybrid cloud solutions, while delivering IT as a service (ITaaS) to their business units. 
HyperTask, the base of our Hyperconvergence platform, centrally manages multiple hypervisors, including open-source kernel-based virtual machine (KVM), ESXi, HyperV and Xen; enables existing VMs to migrate between different hypervisors; and supports Docker, bare metal, and integration to AWS and Azure. It also manages storage, network and compute resources, with capacity management, storage resilience, high availability, striping, deduplication, snapshot/replication (with resulting disaster recovery) and automation tools through REST APIs. 
Since launching, HTBase has helped CIOs and I&O leaders designing infrastructure as a service with a strong cloud strategy. Moreover, our platform has helped I&O leaders to migrate from legacy environments (regardless of hypervisor or bare metal) to a centrally managed — but independently run — business units, controlling their own resource allocation by either conventional VMs or by containers.
​About HTBase
​HTBase delivers Software-Defined Datacenter solutions for next-generation enterprise computing. The company's pure software-driven platform natively converges compute, virtualization, storage and public cloud into a single solution. Focused on Customers and Business needs, HTBase delivers not only a turnkey solution but an opportunity to transform the IT department and processes using an IT-as-a-Service and Cloud approach.
Source: HTBase
---
Categories: Appliances, Cloud computing, Networking, Saas (Software as Service), Virtualization, Information Technology
Tags: Datacenter, Hyperconvergence, Storage
---