How to Invest in Art Without Spending Millions
Press Release
•
Jun 29, 2023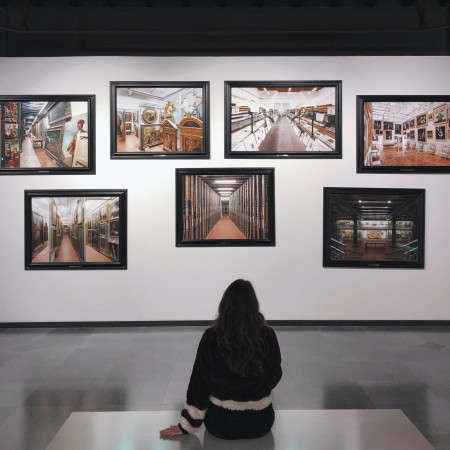 NEW YORK, June 29, 2023 (Newswire.com) - Art represents an opportunity to diversify an investment portfolio, as well as hedge against inflation. According to the Artprice 100 Index, blue-chip art outperformed the S&P 500 Index by 22% in 2022. And, yes, acquiring a piece by blue chip artists such as Basquiat, Warhol, or Picasso will consume a sizable amount of capital. However, the investment strategy experts at Yieldstreet have some tips on how to invest in art without spending millions of dollars.
Seek The Work of Undervalued Artists
While potentially effective, this low cost approach does entail a significant degree of risk. However, there are some ways to minimize the risk. Works by women and people of color tend to be undervalued. Pursuing this strategy, in addition to netting undervalued assets, supports artists deserving of more notoriety.
This tactic, of course, will require legwork. Purchasing art books, visiting museum shows and reading reviews by art critics can provide a starting place from which to become familiar with the marketplace.
An important consideration here: predicting the market can be an undertaking fraught with peril. A good way to hedge in this regard is to only buy pieces with personal appeal - that way, the work can still be enjoyed even if it does not appreciate in value.
Look Beyond Paintings and Sculpture
The prestige of owning original oil on canvas works by the likes of Picasso, Monet, Matisse, Warhol, Wiley, or Modigliani is absolutely appealing. However, the fact of the matter is doing so can also require a six, or even a seven-figure cash outlay.
Meanwhile, drawings and fine art prints on paper by those same artists cost considerably less — and have the potential to appreciate in value just the same.
A good way to become familiar with this market is to review the Artprice 100 Index. Listing the 100 artists who are considered to be the most influential, the index tracks the value of their works. Reputed to have experienced a 405% gain since 2000, the index boasts an annual appreciation rate of 8.9%.
Consider Partial Ownership
Funds such as Yieldstreet's Art Equity Fund IV offer the opportunity to invest in blue chip art for far less than it would cost to purchase a work outright. In addition to democratizing the opportunity to participate in this type of investment, these funds spare investors the need to become art experts. Teams of researchers staff these funds and look for artists whose works are appreciated to make acquisitions for the fund. They also ensure the works are properly stored, insured, maintained, and sold when the timing is deemed to be best.
In Summary
Art's historically low correlation to the stock market, potentially lucrative returns, and potential to act as a store of wealth to hedge against inflation makes it a viable investment opportunity. The approaches outlined here can make investing in art possible - without spending millions of dollars.
Source: Yieldstreet