Newswire: How to Distribute a Press Release to AP News
Press Release
•
Oct 12, 2022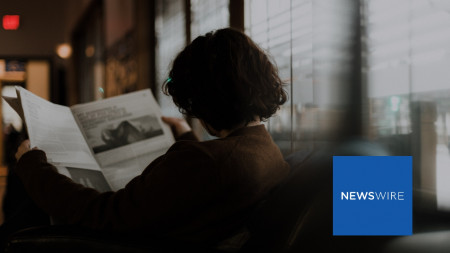 SARASOTA, Fla., October 12, 2022 (Newswire.com) - Newswire continues to be a leading press release distribution platform for businesses and individuals who want to publish their stories to a large audience. Newswire offers various options that help customers syndicate their news to trusted and established names in the media. With Newswire, companies can connect with media outlets at the local level and around the world. In doing so, Newswire is proud to include AP News in all of its press release distribution options.
Newswire's focus is ensuring its customers reach the biggest audience possible and is ready to provide hands-on assistance to generate results that matter. The company has spent several years developing its comprehensive distribution network through partnerships and sound strategy. As a result, all of Newswire's press release distribution options — Newswire Digital, Newswire Digital Plus, Newswire State, Newswire National, Newswire Financial and International — include placement on AP News.
Founded in 1846 and headquartered in New York, The Associated Press is among the industry's oldest and most well-respected names. It is an independent global news organization dedicated to factual reporting and today remains one of the most trusted sources of unbiased news. According to AP, over half the world's population — roughly four billion people — sees AP journalism daily.
AP has an unparalleled depth of expertise in the industry: two-thirds of its staff are journalists, and its teams operate in 250 locations globally. AP publishes 2,000 stories daily, one million photos per year, 70,000 videos per year, and has over 1.7 million video clips in archive.
Contact us today to learn more about how we can help you get your business published in AP News. To learn more about Newswire, its Media Advantage Platform, and its integrated media solutions, visit Newswire.com.
About Newswire
Newswire is a media technology company that provides its clients the Media Advantage Platform consisting of press release distribution, media databases, media monitoring, and newsrooms that power the Media Advantage: greater brand awareness through earned media, increased online visibility through greater SEO recognition, and more sales inquiries through targeted digital marketing campaigns.
Through its disruptive Media Advantage Platform, relentless commitment to customer satisfaction, and passion for customer performance, Newswire is automating media and marketing communications for large and small businesses seeking to deliver the right message to the right audience at the right time for the right purpose.
To learn more about Newswire and its Media Advantage Platform, visit Newswire.com and discover why our customers have named us #1 for Customer Satisfaction and Ease of Use for four years in a row.
For more information, visit http://www.newswire.com.
Contact Information:
Charlie Terenzio
CMO and SVP of Media and Marketing Communications
Newswire
Office: 813-480-3766
Email: charlie@newswire.com
Source: Newswire
Tags