How Insurance Companies Work With a Personal Injury Lawyer in Miami, Florida
Press Release
-
updated: May 16, 2018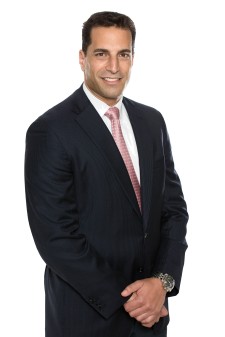 MIAMI, May 16, 2018 (Newswire.com) - ​​​Shaked Law Firm, South Florida's leading group of personal injury lawyers in Miami, Florida, describes the complex relationship between insurance companies and personal injury lawyers.
In general, insurance companies want to pay the least amount possible on damage claims. A car accident attorney in Miami, Florida, works on its clients' behalf to gain as much compensation as possible and knows all of the laws and ways in which to have a successful compensation case awarded.
Hiring an accident injury attorney to represent an individual is an important step in getting the most money from the insurance company as possible. Insurance companies would rather work things out directly with the person instead of their attorney. All insurance companies have a vested interest in working out compensation to their benefit, even if an individual is right in their claim.
However, it is important for individuals to get the maximum amount they are entitled to. For instance, in serious crashes, a high compensation amount is important to address items such as lost wages, significant changes, large medical bills, potential property damages, individual pain and suffering and many other problems.
Insurance companies will attempt at making a very small financial settlement as quickly as possible – they are not in the business to be fair or equitable to those making claims. That is why it is essential for those involved in accidents to have a car accident attorney in Miami, Florida, representing them for the best results.
It is important for individuals that are wrongfully injured in an accident to consult with a seasoned accident lawyer in Miami – that way they can maximize their compensation and minimize their pain and suffering.
If wrongfully injured in an accident, it is important to hire the right seasoned attorney who deals with accident victims. Insurance companies have highly trained legal experts looking for every loophole to save their money from going to a claim payout. Insurance companies measure success by collecting the most premiums they can obtain and paying out as little in claims as possible. That is the lone metric to which insurance companies are friendly.
The personal injury attorneys at Shaked Law Firm are experts at negotiating complex insurance claims. The reason insurance is a multi-billion-dollar industry is because most companies are successful in denying the many claims that they receive. The insurance company is not a friend – they accept premiums on the front end and deny claims as much as possible. Just because someone bought insurance to protect themselves in the event of an accident, often they will have to fight hard to get their money. It takes an experienced lawyer that knows how to navigate the insurance industry to get money for their clients.
About: Shaked Law Firm is committed to helping clients with claims relating to personal injury, medical malpractice, car accidents, wrongful death and motorcycle accidents. Its professional and dedicated team of attorneys has obtained large recoveries for their clients totaling millions of dollars. The firm's lawyers and staff will work closely with each client to ensure highly personalized, accessible and responsive representation is provided.
Source: Shaked Law Firm
---
Categories: Legal Services
Tags: car accident lawyer, insurance companies, legal rights, personal injury
---