How Improving One's Mental Health Can Affect One's Life, Shares Financial Education Benefits Center
Press Release
•
updated: Nov 27, 2018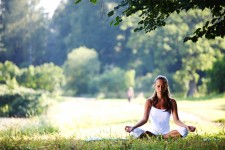 SAN RAMON, Calif., November 27, 2018 (Newswire.com) - There are few things that affect someone's well-being as much as their mental health. Many people may not choose to improve their mental health for a variety of reasons, but many may want to and are restricted because they do not know which activities can improve their mental health or because they do not have enough time and money to pursue those activities. Financial Education Benefits Center (FEBC), a membership benefits company, would like to help its members discover effective mental health habits by providing knowledge of activities that can improve mental health and benefits which can make those habits more affordable.
"If a person wants to improve the quality of their life, then improving their mental health may be a good place to start," said Jennifer Martinez, manager at FEBC. "The problem is most people do not realize that their mental health, physical health and financial health all can be improved at the same time."
If a person wants to improve the quality of their life, then improving their mental health may be a good place to start.

Jennifer Martinez, Manager at FEBC
Starting a physically healthy lifestyle may be the fastest way to start a mentally healthy lifestyle. Exercise can increase the size of the brain, improve learning and memory speeds, and improve a person's mood which can affect the state of the mind over time as well. Aside from exercise, eating healthy foods can help reduce anxiety and improve mood, and getting decent sleep can improve nearly every mental capability. To assist members in adopting healthy habits, FEBC members receive discounts for a variety of health and wellness services that may make getting more exercise less costly and more effective. FEBC members at certain membership tiers have access to certified physicians by phone at any time who can answer non-emergency health questions, which may include mental health and fitness topics.
Mental health can also be improved through self-expression. Many people may be able to improve their mental health by going outside, making crafts that express themselves and socializing. People who enjoy nature more often may have their mood elevated. Creatives who indulge in their passions may have a more positive mood and increased focus. Those who socialize more often have greater mental health as they age and are less at risk for dementia. The problem with acts of expression to help with mental health is that they take time and money. FEBC provides everyday discounts which may help members afford things like outdoor shoes and clothes, as well as crafting supplies. Members who use the financial templates, tax preparation assistance and legal assistance provided through FEBC membership may save some time that they could use to practice the expressive habits that may improve their mental health.
"We want our members to feel like they can pursue the activities that make their mind happy," said Martinez. "To help out members, we attempt to provide the discounts and time-saving tools that can let them live the healthy life that they want to."
About Financial Education Benefits Center
Financial Education Benefits Center is located in San Ramon, California. The membership company has already helped thousands save money and obtain the necessary education required to live a financially healthy life.
Financial Education Benefits Center has partnered with several name brand third-party companies to expand the financial and educational products and services available to its members and to provide a variety of wellness services as well.
Financial Education Benefits Center Newsroom
Contact
To learn more about Financial Education Benefits Center, please contact:
Financial Education Benefits Center
2010 Crow Canyon Place Ste. 100
San Ramon, CA 94583
1-800-953-1388
info@febcp.com
Source: Financial Education Benefits Center
Related Media
Additional Links