HotelFriend Introduced a New Angle on Hotel Management Software
Press Release
•
updated: Jan 29, 2019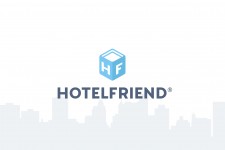 BERLIN, January 29, 2019 (Newswire.com) - HotelFriend is a German IT product company that seeks to digitalize the travel industry and benefit hoteliers and travelers alike. The HotelFriend team has presented a cloud-based software solution aimed to give businesses a lift at every step of the hotel's development. Covering key aspects of the hospitality industry, it takes customer satisfaction to a brand new level.
Denis Severyuk, CEO at HotelFriend, states that the Property Management System is the most vital and sensible way to perform hotel's essential tasks. These primarily relate to managing reservations, checking guests in or out, communicating with staff, preparing bills and reports, and so on. At the same time, the abundance of similar products and outdated software on the market make it very hard to choose the optimal one, even for tech-savvy hotel managers.
HotelFriend developed a PMS that is easy to use, transparent, secure, continuously synchronized and updated. However, this should go without saying, as PMS alone is not enough anymore to meet customer expectations that are continually moving toward unprecedented scale of efficiency, comfort, and usability.
Another solution proposed by HotelFriend is a mobile Concierge App. It offers the whole hotel at the guests' fingertips, as people are already used to doing pretty much everything from the palm of their hand. The number of smartphone users worldwide, as well as their demands, is growing every year and hoteliers are expected to keep up in this new era of hospitality.
The HotelFriend team believes that every hotel has much untapped potential in store, namely the amenities and services, that often go unnoticed by customers and are hard to sell at times. With its intuitive and convenient interface, HotelFriend App allows hoteliers to go digital with their services, create and customize them, combine with an overnight stay and come up with favorable package deals that can be offered directly on the hotel's website or HotelFriend marketplace to boost the sales.
"This way, a dull hackneyed booking process turns into an entertaining customer's experience with an opportunity to order a welcome drink upon arrival, a full-body massage in the evening or a candlelit dinner for two right into the room in advance just with a few taps & swipes," as noted by Denis Severyuk. Such a forward-looking approach to the provision of services is believed to enhance guest loyalty and increase the visibility of the house.
To prevent low revenue performance, overall stressful workflow and ensure guest satisfaction, HotelFriend suggests hoteliers should refuse out-of-day software, obsolete hardware not to mention paper books with the motto, "Become your guest's favorite hotel." HotelFriend encourages hotel managers to communicate with clients and staff effectively, be in control of every department, reservation, or income and offer services in a fresh new way, using products that are easy to integrate and require no additional implementation costs.
To learn more about the HotelFriend platform, schedule a demo or request a free trial, please visit https://hotelfriend.com/products.
Source: HotelFriend
Related Media
Tags
Additional Links