Horizons Academy of Maui Earns BHCOE Preliminary Accreditation, Receiving National Recognition for Commitment to Quality Improvement
Press Release
•
updated: Feb 14, 2019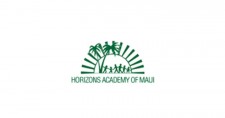 MAUI, Hawaii, February 14, 2019 (Newswire.com) - BHCOE Accreditation has recognized Horizons Academy of Maui with a Preliminary Accreditation, acknowledging the organization as a behavioral service provider dedicated to continuous improvement in Applied Behavior Analysis. BHCOE Accreditation recognizes behavioral health providers that excel in the areas of clinical quality and staff qualifications and promote systems that enhance these areas. BHCOE Preliminary Accreditation occurs for newer organizations or organizations preparing to meet full accreditation review within a year, prior to a full evaluation. This consists of a high-level review of organizational systems to identify areas for improvement prior to growth.
BHCOE Accreditation and BHCOE Preliminary Accreditation are the only Applied Behavioral Analysis (ABA)-specific accreditations. Acting as a third-party, the organization systematically measures and reports on existing quality criteria in the behavior analysis community using standardized methods and practices, and accredits only those service agencies that meet these standards.
"At Horizons Academy of Maui we take pride in our dedication to the growth of the individuals we serve," said Executive Director Kimberly Alberty, MS BCBA LBA. "We are honored to receive the BHCOE Preliminary Accreditation because it reflects our commitment to providing high-quality evidence-based care. As we grow, our agency will continue to provide exceptional comprehensive behavior analysis services in the Maui area for years to come."
About BHCOE Accreditation and Preliminary Accreditation
BHCOE Accreditation is a trusted source that recognizes behavioral health organizations committed to continuous quality improvement. BHCOE offers a third-party measurement system that differentiates and provides independent feedback on clinical quality indicators. The BHCOE criterion features standards that subject-matter experts developed to measure effective applied behavior analysis services. The Preliminary Accreditation audit process consists of an interview, document review and systems analysis. The Preliminary Accreditation can also be used by providers looking to prepare for full accreditation within the next year as a way to prepare for the larger survey. For more information, visit http://www.bhcoe.org.
About Horizons Academy of Maui
Established in 1987 and located in Kihei, Horizons Academy of Maui is the only private, nonprofit organization on Maui utilizing and implementing behavior analytic programs developed and overseen by a Board Certified Behavior Analyst. Programs and treatment plans are customized and derived from information gathered via evidenced-based assessments, interviews, and direct observation. Promoting flexibility and generalization, strategies and interventions are frequently analyzed and adjusted according to the progress of each individual. Independence and individuality are encouraged. Lessons and activities are personalized and based on the needs and preferences of participants. Horizons Academy of Maui is committed to providing the individuals they serve with exceptional care grounded in a spirit of Aloha. For more information, please visit http://www.horizonsacademy.org.
Source: BHCOE