Hoodoo Digital to Sponsor Adobe Summit 2019 and Feature Products for Adobe Experience Manager
Press Release
-
updated: Mar 26, 2019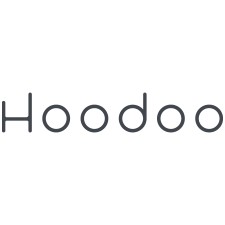 SALT LAKE CITY, March 26, 2019 (Newswire.com) - Hoodoo Digital, a provider of Adobe Experience Manager products and solutions, will sponsor Adobe Summit 2019. This will be the second year in a row that Hoodoo Digital will have a significant presence there as a sponsor. After another great year of continuing to build a team of the industry's most experienced Architects and DevOps engineers, Hoodoo will again use Adobe Summit to showcase their suite of technology solutions that enable a new paradigm for success with Experience Manager.
Hoodoo Digital
Hoodoo started with the vision of transforming the technologies that drive digital experiences, and the last year has brought a lot of growth and transformation to Hoodoo. Co-founders Kem Elbrader and Andy Wakefield have expanded their team to include several more Adobe Certified Experts in Experience Manager, ranging from Business Practitioners, Developers, Lead Developers, Architects, and DevOps Engineers. Because of this growth, it has enabled them to gain recognition from Adobe as an Experience Manager Sites Specialized Partner, and they are well on their way to the DevOps specialization.
Along with securing the Adobe Experience Manager Sites Specialization, Hoodoo has had a successful year of helping several companies with their Experience Manager implementations. Such companies include Western Digital, Symantec, Stanford, Progrexion, and Hitachi, among others. One customer mentioned that "​working with Hoodoo on our Sites implementation gave us the confidence to explore a new solution to deliver our Experience Manager pages." Hoodoo continues to be a source for many premier enterprise organizations that need Experience Manager services. "Our expert team members will be available at Adobe Summit to do some impromptu one-on-one consulting/troubleshooting about various Experience Manager issues organizations may be having. We will have a certified Experience Manager expert at the booth the entire time at Summit," stated Jon Baddley, Chief Growth Officer at Hoodoo.
At Adobe Summit 2019, they will feature their suite of technology solutions specifically geared at improving Adobe Experience Manager implementations.
The first pillar of Hoodoo's strategy is to work with forward-thinking marketing technology vendors to strengthen the Adobe ecosystem by creating Experience Manager Connectors. They have already deployed connectors (certified by Adobe on the Adobe Exchange) in partnership with Workfront, uStudio, and Fastly to provide solutions for work management, media distribution, and edge content delivery. The newest connectors are with Cludo (offering sitewide enterprise search functionality) and Workfront Proof (formally Proof HQ, which enhances asset proofing within Experience Manager and provides a review process for internal site design elements).
Second, as creators and producers of digital experiences, Hoodoo has recognized a recurring pattern of disorganization in visual elements and experiences across an organization's many channels. To combat this lack of organization, Hoodoo relies on design systems when building application solutions. As Tyler Maynard, Experience Manager Solution Architect for Hoodoo, explains, "Design systems allow you to scale your UX and UI by creating a base set of elements and then building more complex interfaces and interactions by combining the more atomic elements within the system, allowing them to flow upstream to the larger components."
Finally, Hoodoo is excited to again show off, and heavily promote their Automated DevOps platform, AEM Cloud. AEM Cloud utilizes Kubernetes to create a full-suite platform to support Adobe Experience Manager that can be deployed on any of the public clouds (i.e., Amazon Web Services, Google Cloud Platform, Microsoft Azure) or a corporate private cloud (VMWare). AEM Cloud provides toolsets and optimizing development, operations, security, quality assurance, and production support. Initially promoted at Adobe Summit 2018, the public release of AEM Cloud has been spectacular.
Andy explained, "This year we've helped large enterprise companies successfully roll several web properties onto AEM Cloud, in Production environments. This is no longer just an interesting idea, but a tool that is working to help customers solve one of the biggest problems there is in Experience Manager development." They are hoping to show off some of the latest features, including a self-service tier where users can create one-off environments for individual development uses, for free. Andy also noted that "making this free tier available to the public is a big push for us because we want to make Experience Manager development easier for the people who deal with it day to day and establish Hoodoo as a leader in pushing the industry forward."
About Hoodoo Digital
Hoodoo Digital brings simplicity to the complexity of Adobe Experience Manager implementations. Using an optimized implementation process and a suite of software tools, Hoodoo delivers solutions that use the latest features of Experience Manager and provide a highly effective way for marketing teams to accomplish their daily goals. To learn more, visit https://hoodoo.digital or follow us on Twitter: @HoodooDigital.
Press Contact:
Peter Nash
Phone: 801-896-9667
Email: hello@hoodoo.digital
Source: Hoodoo Digital
Share:
---
Categories: Marketing
Tags: Adobe, Adobe Experience Cloud, Adobe Experience Manager, Adobe Marketing Cloud, Adobe Summit, AEM, Digital Marketing, Hoodoo, Marketing
---