Hoodoo Digital Pushes Adobe Experience Manager to the Edge With the Launch of the Fastly Connector by Hoodoo
Hoodoo partners with Fastly to integrate their edge cloud with AEM giving customers fast, secure, and reliable delivery of their experiences
Press Release
-
updated: Mar 29, 2018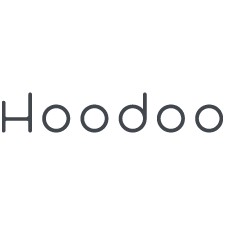 SALT LAKE CITY, March 29, 2018 (Newswire.com) - Hoodoo Digital, a premier provider of Adobe Experience Manager products and solutions, today announced the Fastly Connector by Hoodoo. Hoodoo teamed up with Fastly, the edge cloud platform, to significantly improve security, performance, and reliability for the marketing platform.
Kem Elbrader, Co-founder of Hoodoo, has consulted for many AEM deployments of the largest companies in the world, and during his tenure has seen a variety of CDN integrations gone awry. "Organizations want to introduce global content delivery networks into their AEM infrastructure for good reason, but the reality is that the rapid publishing desired by marketing teams and the traditional architectures of legacy CDNs do not mesh." Kem originally became familiar with the benefits of Fastly's edge cloud platform because of their successful GitHub case study and approached them after recognizing the potential for an integration using their extensive API and custom Varnish capabilities.
Using Hoodoo's Fastly Connector with AEM replaces the need for dispatchers or load balancers in front of AEM. The Connector provides a collection of tools within the AEM interface to configure Fastly for many operations such as redirects, cache invalidation, domain configuration, application routing, and security rules. Gone are the days of waiting for code deployments or server configuration changes to achieve these tasks. Fastly provides many additional integrated services that complement enterprise AEM deployments including advanced Web Application Firewall, DDOS attack prevention, and global distribution of static and dynamic content.
Hoodoo's Fastly Connector allows companies to scale quickly, and update content even faster, all while upholding the highest cloud security standards.
With the launch of Hoodoo's Fastly Connector alongside Hoodoo's AEM Cloud offering, Hoodoo takes a big step toward their promise to 'Reinvent AEM Implementation' by completely rethinking the DevOps approach to Experience Manager Infrastructures.
"Legacy CDNs aren't equipped to support the performance and agility required by modern enterprises. Hoodoo's Fastly Connector allows companies to scale quickly, and update content even faster, all while upholding the highest cloud security standards," said Wolfgang Maasberg, SVP of Sales at Fastly. "We are excited to see continued and significant adoption of our edge cloud platform by partners and enterprise companies alike."
For more details about the Fastly Connector by Hoodoo visit https://hoodoo.digital/connectors/fastly.
Hoodoo Digital brings simplicity to the complexity of AEM implementations. Using an optimized implementation process and a suite of software tools, Hoodoo delivers solutions that utilize the latest features of AEM and provide a highly effective way for marketing teams to accomplish their daily goals. To learn more, visit https://hoodoo.digital or follow us on Twitter: @HoodooDigital
Fastly helps the world's most popular digital businesses keep pace with their customer expectations by delivering fast, secure, and scalable online experiences. Businesses trust Fastly's edge cloud platform to accelerate the pace of technical innovation, mitigate evolving threats, and scale on demand. Founded in 2011, Fastly powers online destinations including Airbnb, GitHub, Alaska Airlines, Pinterest, Vimeo, The Guardian, The New York Times, and Ticketmaster. Learn more at Fastly.com and follow us on Twitter @fastly.
Contact:
Peter Nash
801-896-9667
hello@hoodoo.digital
Source: Hoodoo Digital
---
Categories: Marketing, Enterprise Content Management (ECM)
Tags: Adobe, Adobe Experience Cloud, Adobe Experience Manager, Adobe Marketing Cloud, AEM, AEM Cloud, CDN, Digital Marketing, Fastly, Hoodoo, Marketing
---