Homeless Animals are Overpopulating Shelters
Press Release
-
updated: Feb 9, 2017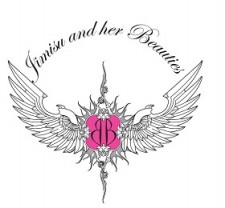 Houston, TX, February 9, 2017 (Newswire.com) - Homeless animals are overpopulating the shelters around the United States. "Jimisu and her Beauties" are a non-profit group that emphasizes the need for adoption from animal rescue centers. The group is made up of former models who work with animal shelters and help "fur babies" find a much needed home. The non-profit is in its sixth year and thousands of animals have been adopted under their guidance.
2017 sponsors of the program receive social media, advertising placement, and photo shoots for a one year period. "Jimisu and her Beauties" are a 501(c)(3) and sponsor many events throughout the year and including the "Ride Like a Beast" motorcycle ride. Along with their many charitable donations they also spearhead one of the largest spay and neutering programs in Texas that helps in the adoption process of homeless animals.
Jimisu states, "As a sponsor you are supporting our pro-woman image and the same time your tax-deductible donation becomes an advocate for homeless animals." The program has a trickle-down effect, in that it prevents future homeless animals.
PRIOR to your pet's surgery, copy this wording and post on your Facebook page AND Jimisu and her Beauties' Facebook page with a picture of your pet and the caption: "Jimisu and her Beauties helped spay or neuter my pet (name of your pet) and Jimisu and her Beauties would love to help as many pets as possible!"
Click on this link and LIKE our page:
https://www.facebook.com/JimisuandHerBeautiesTheOriginalBeauties/?fref=ts
Jimisu and her Beauties are paying up to $100 per pet towards spay and neuter services so they can help you get your fur babies fixed! Sorry but this is not extended to shelters or fosters. Private families only.
For more information, contact:
Diana Petrik, Universal Media Group
214.347.7803​
dianap@umgad.com
Source: Jimisu and Her Beauties
Share:
---
Categories: Non Profit, Pets
Tags: adoption, homeless, non-profit, pets, shelters, sponsorship
---