Hollywood A-Listers Come Out to Support Kids' World Play for a Chance Benefit
Fundraiser Event Benefitted Foundation First, The Future Of Our Foster Youth, And Recognized Outstanding Foster Child Claudia Cortez, founder of Claudia's Closet.
Press Release
-
Aug 25, 2016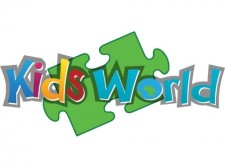 Oak Park, CA, August 25, 2016 (Newswire.com) -
On Friday more than 300 guests from the Oak Park area came together to support Kids' World's Play For A Chance Benefit. The event, which featured an evening of family-friendly activities including face painting, animal balloons, games and more, raised close to $10,000.00 to benefit Foundation First, The Future of Our Foster Youth and their partners.
"Our business is focused on bringing joy to children, so the decision to host a benefit for children in need was a natural fit for us," explained Kids' World LA founder. "We are pleased at the turnout for the event, and look forward to being able to continue our partnership with Foundation First to support their incredibly important work."
The evening also included special recognition and an award of $500 to former foster child Claudia Cortez, founder of the nonprofit organization Claudia's Closet, which helps foster youths in Ventura County get clothing, shoes, school supplies and other necessities. Cortez founded the organization when she was a junior at Newbury Park High School, after recognizing a gap in the availability of such items for teenagers as opposed to younger foster youth.
The organization has maintained a commitment to providing foster teenagers with high quality clothing that fits properly and suits their own unique styles, with special back to school "shopping" events for foster youths to pick up clothing and school supplies, and a prom event that allows them to choose dresses and suits for their formal dances.
""We have already been through so much, and things like self-confidence are already hard for us. When you are mistreated in any way, you just have that self-image that 'I'm not good enough,'" said Cortez, of her decision to launch Claudia's Closet. "It was hard, and kids that didn't have the right clothes stood out in many ways and were much easier targets for bullies."
Foundation First, the charity partner for the benefit, is a larger partner for non-profit organizations, like Claudia's, that support the needs of foster youth. For more information about Kids' World LA or to become involved with an upcoming event, visit http://kidsworldla.com.
About Foundation First (OFFICIAL EVENT CHARITY) 
Foundation First envisions itself as part of a larger network of non-profit organizations in addressing foster youth who are at risk of dropping out of school, homelessness and/or engaging in destructive activities (drugs, unprotected sex, gang activity, etc.). Foundation First's primary goal is to prepare youth for life after foster care, because everyone deserves a chance at a bright future.
The Foundation First Project will provide direct face-to-face help for youth in foster care who are seeking tutoring, access and financial support to areas of interest. This project will also provide moral support for foster youth on a weekly basis. Goals are created for all foster youth w/ objectives to measure project effectiveness.
About Kids' World (EVENT PRODUCER)
KIDS WORLD LA provides the ideal venue for a wide range of events from birthday parties to indoor camping and school organized field trips and parties, community group gatherings, bat or bar mitzvahs, theme or kid-friendly weddings, or even corporate retreats, seminars and fundraisers. It offers extensive packages to suit any occasion with options for food for children and parents, party favors, popular characters, specially-decorated private party rooms with an exclusive adjacent activity/entertainment room, and festive get-togethers including "Arts & Crafts", "Parents Night Out" and "Mommy & Me". Additionally, the KIDS WORLD LA all-electronic system provides a convenient means to simply swipe and play and accumulate iTickets on issued Game Card – no carrying around tons of coins or paper tickets. Guests can redeem their iTickets for prizes or save up for next time. And as an indoor space, there is never a need for cancellations over weather concerns. Family-owned and operated, KIDS WORLD LA is the all-inclusive entertainment and events destination for everyone.
Press Inquiries | Jody Green | Frame PR | jody@frame-pr.net
Source: Kids World LA
Share:
---
Categories: Entertainment, Event Planning and Management, Amusement and Theme Parks, Charitable Contributions, Child Sports
Tags: amusement, birthdays, Calabasas, Celebrities, corporate events, event space, indoor playground, mommy and me, play structure, restaurant, school trips, video games
---