Holiday House Hunting: Utah Real Estate Listings With Great Prices
Press Release
-
updated: Nov 20, 2018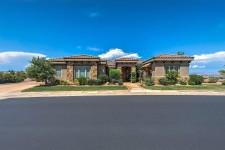 ST. GEORGE, Utah, November 20, 2018 (Newswire.com) - Hammer Team Realty, a Saint George based real estate group managing big-time Utah real estate listings, shares some insight into the best possible time to buy homes: the holidays. With end-year celebrations, family gatherings, and holiday feasts raging across the nation during this time, it may seem counterintuitive to house hunt during all this commotion. However, Hammer Team's brokers have decided to share some surprising knowledge that seemingly breaks the myth that purchasing a big ticket item like a home, is impractical during the winter season.
Right off the bat, sellers get extremely motivated during the holiday season. With the new year cresting the horizon, many home sellers will lower their prices in an attempt to attract larger pools of buyers. Hammer Team encourages buyers to check any Utah MLS during the holiday season to verify this. Oftentimes, sellers get anxious to unload property if their home has been featured for a majority of the year or they might be seeking tax advantages that won't apply if they sell the property the following year. Hammer Team brokers often use this knowledge to better negotiate house prices in Utah when representing their clients.
It's not just the sellers helping out buyers, too. As the year comes to a close, housing market activity drops significantly, meaning agents are typically more available, and with fewer clients and sales commissions, their motivation for helping you will increase. Hammer Team agents often broker with Utah luxury homes, sales that can carry hefty price tags. They'd advise buyers looking for vacation homes to wait until the end of the year when sellers, and by proxy, the agents, are pressured into dumping property before December 31.
Lastly, and perhaps most convincingly, loans get processed much faster around the holidays. This means mortgages can get approved quickly, expediting the entire home buying process. For buyers who dread the lengthy searching and purchasing steps, this is particularly helpful. Hammer Team agents will actually apply for loan pre-qualification on your behalf so that when it comes time to buy, your Utah home mortgage is either approved or quickly getting there.
Buyers searching in the Saint George area should contact Hammer Team now should they have any further questions about holiday house hunting. With tons of homes for sale, St. George Utah is slowly becoming a major vacation destination town, with unprecedented, nation-wide leading growth rates. Check out their listings today.     
Source: Hammer Team Realty
Share:
---
Categories: Real Estate
Tags: Homes For Sale St. George Utah, House Prices in Utah, Utah Home Mortgage, Utah Luxury Homes, Utah MLS, Utah real estate listings
---