Historic South Carolina Baptist Church Installs Digital Signage
First Baptist Greenville installs digital signage powered by Mvix to improve communication and engagement with the congregation.
Press Release
-
updated: Mar 22, 2017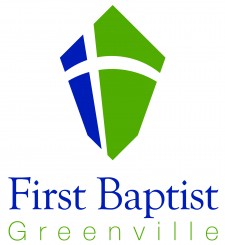 Sterling, VA, November 9, 2016 (Newswire.com) - Sterling, VA, November 9, 2016 (Newswire) -First Baptist Greenville has a storied history dating back to its 1831 founding by William Bullein Johnson who went on to become the first president of the Southern Baptist Convention. From humble beginnings, First Baptist emerged as the birthplace of institutions shaping theology, education, and politics in the region. The strength of the church led to the formation of the Southern Baptist Theological Seminary, one of the largest Christian seminaries in the world. Furman University, one of the oldest and most selective universities in the country, was also born under the church's wing.
First Baptist Greenville has quickly grown to a community of approximately 2,100. This is largely attributed to its progressive spirit - last year, the church made headlines by officially embracing LGBT equality, including ordination and marriage. The church continues to fortify its long history in the city with membership that includes many of the professional, business, educational and civic leaders from the Greenville community.
While worship services are traditional, the church realized there was a need to find creative ways to integrate technology in order to improve engagement with the increasingly tech-savvy congregation. Digital signage was an easy choice for the historic church. It's a dynamic and eye-catching channel that does an excellent job of creating sustainable experiences that build engagement and unify the church.
"Digital signage allows us to build a visual network within the church campus that engages our congregation, improves the efficiency with which we communicate and reduces operating costs," said Bootie Cothran, the Media & Technology Manager. "We're also able to reinforce the brand and our core message."
First Baptist Greenville had clearly defined objectives for the new digital signage network. They needed a solution that would deliver dynamic and timely information throughout the facility. This would include announcements/news, church events such as service times and mid-week opportunities, community events, new member photos and member milestones such as birthdays, anniversaries, and childbirth.
They also needed a solution that would serve and add appeal to a growing and busy environment. This meant that the solution would need to handle high-quality content and have features that simplify management. These include intuitive smart playlists, comprehensive scheduling, multi-user management and reporting. The solution also needed to be easily accessible, flexible and scalable. Most important, they needed a solution that would fit the available budget.
Each of these requirements was fulfilled by Mvix's digital signage solution.
"Mvix's solution is very user-friendly. The rich content apps & widgets and the ability to manage communications from one flexible platform, which is web-based and can be accessed from anywhere, appealed to us a lot," added Bootie. "The use cases are limitless. In fact, as the holiday season draws near, digital signage will be one of the key tools we'll use to enhance and reinforce our Christmas festivities."
The church signage displays are placed in common areas with high traffic, as well as the gym and rec center for health tips and motivational messaging.
"First Baptist Greenville is a pioneer institution that challenges churches to rethink how they worship and engage with their congregation," said Mike Kilian, the Mvix Director of Business Development. "We're very honored to provide a solution that empowers them to provide their members with the right information where, when and how they need it. Church members are surrounded by digital imagery at work and at home so it's only natural that they'll find digital signage at church more engaging and be more receptive to the information being displayed on the screens."
Source: Mvix
Share:
---
Categories: Multi-Media, Information Technology, Faith
Tags: branding, church digital signage, digital signage, visual communication
---