Healthy Facilities Institute (HFI) Awards Honorable Mention to New Beulah Middle School
Under construction in Pensacola FL, based on the design provided by DAG Architects.
Press Release
-
updated: Jun 6, 2018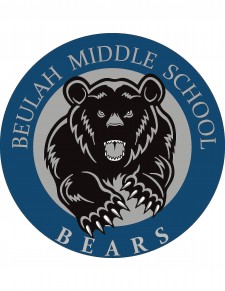 Boise, ID, June 6, 2018 (Newswire.com) - ​The Healthy Facilities Institute (HFI) awarded Honorable Mention to the Escambia County School District's new Beulah Middle School under construction in Pensacola FL, based on the design concept and vision provided by DAG Architects.
The submission was one of nearly 20 entries for the 2018 Healthy School Facilities Recognition; a partnership of School Planning & Management and College Planning & Management magazines, and HFI.
"We were impressed that the school and its architects had given so much thought to branding a safer, healthier environment while implementing practical measures," said Allen Rathey, principal of the Healthy Facilities Institute.
The middle school was recognized for factors including:
Applying principles of Crime Prevention Through Environmental Design (CPTED).
Optimizing natural light. All classrooms have exterior windows for daylight access.
Optimizing ventilation. Classrooms have operable windows.
Park-like design in color palate and themes, plus outdoor courtyards.
Use of low-VOC paint, Marmoleum flooring, other healthier materials.
Water fountains with water bottle fillers.
Acoustic design, materials, ceilings, panels, and flooring.
About HFI 
​The mission of Healthy Facilities Institute (HFI) is education to create physically and fiscally healthy environments.
About Escambia County School District
​The Escambia County School District (ECSD) is a Public School District encompassing all of Escambia County, Florida, and is located at the western end of the Florida panhandle. ECSD provides an environment that creates opportunities for approximately 41,000 students to achieve their highest potential while building a foundation for continuous learning.
Focused on providing student-driven, personalized learning that is facilitated by the teacher and based on each learner's mastery of the standards, ECSD currently operates 32 elementary schools, 9 middle schools and 7 high schools, as well as many special centers. The new Beulah Middle School will replace an existing middle school and will have the capacity to serve up to 1200 students. The funding for Beulah Middle School came from a local Half Cent Sales tax approved by the Escambia County voters.
About DAG ​
Founded in and continuously serving the Florida Panhandle since 1981, DAG Architects is a full-service design firm with offices in Destin, Panama City, Pensacola and Tallahassee. The firm specializes in both private and public-sector projects for planning, design, bidding and construction administration.  The firm has been recognized with more than 50 design awards.  
Source: Healthy Facilities Institute (HFI)
---
Categories: Facilities Maintenance & Management
Tags: healthy facilities, healthy indoor environments, healthy schools
---