Healthio Hires InsurTech and eCommerce Leader to Drive Business Development
Mark Seghers joins healthio, inc.
Press Release
-
updated: May 30, 2018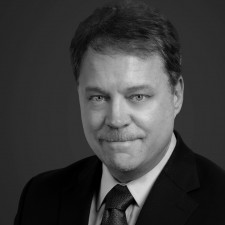 Milwaukee, WI, May 30, 2018 (Newswire.com) - healthio inc, a start-up that provides an artificial intelligence(AI)-based  preventive health platform, has hired Mark Seghers as Chief Business Development Officer.
healthio's platform empowers the consumer to effectively control / manage their health while enabling the physician to intervene and deliver quality care proactively, has hired Mark Seghers as Chief Business Development Officer.
"Mark Seghers brings a strong knowledge of healthcare and digital technologies, and he knows what drives organizations to succeed" said Sanjay Mohan, CEO and Co-founder of healthio. "healthio's unique health management solution has broad appeal, and Mark's broad, diverse background helps us define and present powerful opportunities to companies that not only help their members/customers but also deliver true, demonstrable ROI."
"I am truly honored to be part of the healthio team, and to be a key driver of Sanjay and Sig's vision" said Mr. Seghers, referring also to healthio's Chief Innovation Officer and Co-Founder, Sigvard Bore. "After so many years in InsurTech and eCommerce strategy, I find it to be extremely invigorating to be working for a company that is changing people's lives for the better, while also carving out much needed change in a fractured, reactive health care system."
"healthio's vision is crystal clear" says Seghers.  "Healthcare in the US is too often a break-fix model.  We wait until something breaks, then go to the emergency room.  The future of healthcare is the Individual, who must take preventive control of his/her health.  healthio lets each person hold their health in their hands- quite literally.  This allows us to measure, manage, share, and improve our health as never before.  This in turn enables many types of organizations to benefit, including physicians, employers, insurance carriers, and of course the loved ones who depend on us."
Seghers previously served as a VP and sales leader for Pactera NA, a global consulting firm, and had been an entrepreneur, consultant and sales leader in the InsurTech field for many years prior to that.  Seghers had began his career in IT, eventually leading to Internet and E-commerce executive leadership for companies such as Fortis and American Medical Security.  Seghers holds a BA from the University of Wisconsin-Milwaukee in Business Administration (MIS) and an FLMI from LOMA.
About healthio inc (www.healthio.care): Health & wellness is what happens during the 360+ days per year spent while a person is away from the doctor. healthio empowers individuals to take unprecedented charge of their health management, become smarter about their health-related actions and outcomes, and finally make preventive healthcare a reality.
healthio is a data aggregation platform that leverages individual specific sensor and non-sensor information. healthio allows a user to connect and share insights with a chosen support network, thereby shifting healthcare management to the user and user's environment and enabling health advocacy via a micro-social network. Overall, healthio leverages machine learning to understand changes in the user's physiology to either predict or prevent negative health outcomes.
Source: healthio Inc.
Share:
---
Categories: Healthcare Technology
Tags: AI in healthcare, artificial intelligence in healthcare, health data aggregation, health tech start-up, health technology start-up, healthio, Mark Seghers, remote patient monitoring
---