Behavior-Based Health Management Expert Joins Health-Tech Start-Up healthio Inc.
Robert Friesen joins the advisory board of healthio
Press Release
-
updated: Apr 9, 2018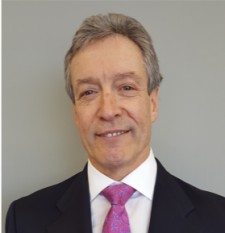 MILWAUKEE, April 9, 2018 (Newswire.com) - healthio Inc., a start-up that provides an artificial intelligence(AI)-based preventive health platform, announced the addition of Robert Friesen to its board of advisors.
Robert has over 30 years of experience in business consulting and management, and five years as a provider in pediatric hospital-based inpatient and outpatient services. In particular, he has gained a deep understanding of the healthcare industry through executive and consulting positions.
He is currently the CEO of PerformInsight LLC. Robert founded PerformInsight to provide strategy, innovation and implementation services to leading healthcare organizations as well as companies in industries such as retail, consumer products and telecommunications who are interested in establishing a footprint in health.
Before PerformInsight, Robert's professional career included 20 years of consulting experience at firms such as Andersen Consulting (now Accenture), Ernst & Young and his own company. Projects that he managed focused primarily on strategy, merger/acquisition, turnaround and related client needs such as organizational design and operational effectiveness. In addition, he served as the founding CEO of a telemedicine company that was established as a joint venture with a large medical group based on research conducted by PerformInsight.
Robert has served in executive board positions with community service organizations such as Jane Addams Hull House, the International Visitors Center, the American Heart Association and the Chicago Contemporary Circus Festival, as well as for-profit companies in which he has held founder and executive positions.
"We are delighted to have Robert's expertise in behavior-based management principles and hope to incorporate those principles in healthio product design," said Sigvard Bore, healthio co-founder and chief product officer.
About healthio Inc. (www.healthio.care): Health & wellness is what happens during the 360+ days per year spent while a person is away from the doctor. healthio empowers individuals to take unprecedented charge of their health management, become smarter about their health-related actions and outcomes, and finally make preventive healthcare a reality.
healthio is a data aggregation platform that leverages individual specific sensor and non-sensor information. healthio allows a user to connect and share insights with a chosen support network, thereby shifting healthcare management to the user and user's environment and enabling health advocacy via a micro-social network. Overall, healthio leverages machine learning to understand changes in the user's physiology to either predict or prevent negative health outcomes.
Source: healthio Inc.
Share:
---
Categories: Healthcare Technology
Tags: AI in healthcare, artificial intelligence in healthcare, Behavior-Based Health Management, health data aggregation, health tech start-up, health technology start-up, healthio, PerformInsight, remote patient monitoring, Robert Friesen
---