Hastings & Hastings Notes a Spike in Winter Traffic
Press Release
•
Dec 8, 2015
The weather has turned, winter has set in, and Phoenix streets are packed. The population in Phoenix swells as snowbirds and holiday travelers flock to the city seeking a more temperate climate and an escape from winter blues. Hastings & Hastings notes, as winter traffic spikes, so too does accident frequency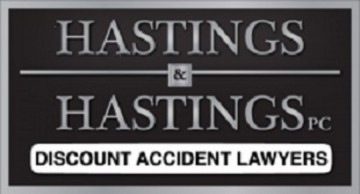 Phoenix, AZ, December 8, 2015 (Newswire.com) - The holiday season is a time for fun and frivolity, but it is also a time for caution. Hastings & Hastings wants nothing more than too see each and every individual make it home safe from a wintertime commute. To that end they caution drivers on the current spike in traffic.
Rush hour always grinds the flow of traffic on Phoenix highways to a frustrating halt. For the next several months, rush hour traffic is going to be even worse than normal. Hastings & Hastings advises everyone to remain calm when stuck in bumper-to-bumper rush hour traffic. Despite the low speeds that cars typically travel when caught in traffic, accidents occur at a surprisingly high frequency.
When stuck in traffic, Hastings & Hastings implores drivers to always follow at a reasonable distance. This is a primary tenant of defense driving, and is even more important when driving on highly congested roads. In addition, Hastings & Hastings notes that drivers should take a measured approach to acceleration and breaking when they are caught in traffic. Erratic changes in speed have been proven to hinder the flow of traffic even further. It may feel good to accelerate quickly through the 50 feet briefly separating cars, but it won't save anytime in the long run.
Hastings & Hastings further advises that the best way to handle the spike in winter traffic is to avoid it all together. If it is possible, drivers should stay off busy streets during peak traffic times. If they must travel during traditional rush hour times, they can attempt to plan an alternative route driving on less traveled surface streets. Drivers can check traffic conditions before they begin their commute to formulate a savvy plan.
"You know what I do each year when we see this annual spike in traffic? I live at the office. I avoid peak travel times at all cost. It turns out to be a great time to get a lot of work done! This is rather convenient because we also see a spike in personal injury cases this time of year. If anyone out there is involved in an accident this winter, they should give us a call," said David Hastings, the founder of Hastings & Hastings.
About Hastings & Hastings
Hastings & Hastings is an Arizona consumer law firm. We are an experienced trial law firm that represents personal injury and wrongful death victims at a Discount Fee.
Contact Information
Kristy Guell
(480) 706-1100
kristy.guell@hastingsandhastings.com
http://hastingsandhastings.com