Hastings & Hastings Excited About Influx of Conservation Funding
Press Release
•
May 27, 2016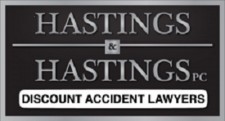 Phoenix, AZ, May 27, 2016 (Newswire.com) - Arizona, long regarded as a paradise for outdoor enthusiasts, is legendary for its natural beauty and splendor. From the unparalleled wonder and majesty of the Grand Canyon, to the sweeping pine-covered vistas of the Mogollon Rim, to the windswept eluvial plains of the Valley of the Sun, to the winding discursive reaches of the canyon-lands, Arizona is truly a state unlike any other. Conservation of these natural wonders is a priority for many Arizona citizens. However, conservation efforts require funding. For this reason, Hastings & Hastings is overwhelmingly excited about a newly reported influx of conservation funds.
The United States Fish and Wildlife Service has announced that Arizona is scheduled to receive almost $26 million dollars from a distribution of $1.1 billion generated by the Pittman-Robertson Wildlife Restoration and Dingell-Johnson Sports Fish Restoration Acts. This funding is intended to support fish and wildlife conservation efforts in addition to the maintenance and upkeep of outdoor recreation areas. The funding was raised from taxes on placed on shooting, hunting, and fishing equipment.
Arizona is splitting the $1.1 billion of funding between Texas, Oklahoma, and New Mexico.
Larry D. Voyles, director of the Arizona Game and Fish Department, said, "Arizona outdoor enthusiasts support conservation through the purchase of hunting and fishing equipment. Thanks to our hunters and anglers, who continue to be the primary benefactors for wildlife conservation, the WSFR funds we receive will be used for the direct benefit of Arizona's wildlife."
Arizona's natural beauty is an incredibly valuable resource. Travel and tourism help to stimulate the state economy. The conservation efforts and recreational improvements will touch every corner of the state.
Hastings & Hastings, an Arizona institution, knows well how important the state's unique beauty is to the identity and character of the state. It is important that Arizona's diverse climates and rich landscapes remain readily available to the States citizens. Conservation and recreational upkeep are essential to this.
"I am so excited to hear that Arizona is receiving this influx of conservation funding. One of my favorite ways to spend a day is to be out enjoying Arizona's natural beauty. Whether it is hiking, fishing, camping, or just going for a drive, spending time outside in Arizona refreshing, invigorating, and revitalizing," said David Hastings, the founder of Hastings & Hastings.
About Hastings & Hastings
Hastings & Hastings is an Arizona consumer law firm. We are an experienced trial law firm that represents personal injury and wrongful death victims at a Discount Fee.
Contact Information
Kristy Guell
(480) 706-1100
kristy.guell@hastingsandhastings.com
http://hastingsandhastings.com
Source: Hastings & Hastings