Hastings & Hastings Educates on Proper Sleep Hygiene
Press Release
•
Nov 18, 2015
Accidents happen. It is an unfortunate reality. Drivers can take every safety precaution available, yet still find themselves victims. It is in the best interest of individuals to drive defensively, follow traffic safety laws, and avoid ever driving while drowsy. Drowsy driving is a rising cause off accidents and fatalities.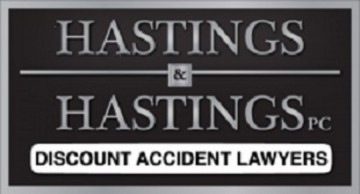 Phoenix, AZ, November 18, 2015 (Newswire.com) - Drowsy driving can be easily avoided if individuals get the proper amount of rest. Hastings & Hastings knows getting the proper amount of rest can be difficult. Learning about sleep hygiene can help individuals get the proper amount of rest.
Hastings & Hastings would like to help educate the public on good sleep hygiene. Sleep hygiene is defined by habits and practices that are conducive to sleeping well on a regular basis.
Although it can be difficult, it is important to avoid napping during the day. Naps can disrupt normal sleeping patterns. It is also difficult to achieve REM sleep during naps. REM sleep is an essential element of mental and physical recuperation.
Avoiding stimulants before bedtime is absolutely crucial. Caffeine and nicotine put the body in a state of high alert, and make it difficult to fall asleep. Caffeine should be avoided 5-6 hours before bedtime, and nicotine 2-3 hours before bedtime. The consumption of alcohol can also negatively impact sleep. Although alcohol makes it easy to fall asleep, as it begins to be metabolized by the body it causes mental arousal which often wakes individuals up.
Proper exposure to light is another crucial element of proper sleep hygiene. The human body wants to experience natural light. This will help to calibrate an individual's sleep cycle. If they avoid natural light, their body will have difficulty know when it is time to fall asleep.
Food can also disrupt the natural sleep cycle. It is important to avoid going to sleep on a full stomach. Conversely, it is important to avoid going to sleep on an empty stomach. Ideally, individuals should eat a good, hearty meal a couple of hours before they go to bed.
Stress is a leading cause of sleep loss. Individuals work on creating a relaxation routine before they go to bed. They can stretch, or enjoy a leisurely activity which will help calibrate their body for sleep and keep their mind away from worry and stress.
With these tips, Hastings & Hastings hopes it can wish everyone sweet dreams.
About Hastings & Hastings
Hastings & Hastings is an Arizona consumer law firm. We are an experienced trial law firm that represents personal injury and wrongful death victims at a Discount Fee.
Contact Information
Kristy Guell
(480) 706-1100
kristy.guell@hastingsandhastings.com
http://hastingsandhastings.com