Harvey Blackwood - Greece Aims for Accelerated Growth
Press Release
•
updated: Oct 4, 2017
Harvey Blackwood - As Greece exits its third bailout, hopes are high for a strong economic recovery.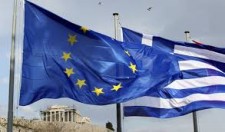 SHANGHAI, October 4, 2017 (Newswire.com) - Harvey Blackwood: According to the state draft budget revealed on Monday, Greece anticipates that economic recovery will accelerate next year when it plans to exit its bailout. Greece hopes that accelerated economic recovery will help to reduce joblessness and achieve a larger primary surplus.
Greece has only just started to come out of a recession that persisted for several years. The recession destroyed nearly 25 percent of the Greek economy and pushed unemployment up to approximately 28 percent.
Delivering the draft budget to the parliamentary speaker on Monday, Deputy Finance Minister, George Chouliarakis, stated that it would be the last under the terms of the bailouts the country received from the European Central Bank, the International Monetary Fund and the European Commission.
According to the draft budget, Greece's government predicts that the country's economy will grow by 2.4 percent in 2017, up 0.6 percent on an earlier projected expansion for this year.
Although unemployment will remain at almost twice the euro zone's average of 9.1 percent, analysts at Shanghai, China-based Harvey Blackwood believe that it will decrease to around 19 percent from the existing 21.1 percent.
On the economic front, Athens is targeting an optimistic primary budget surplus of 3.57 percent of gross domestic product GDP. This figure is slightly higher than that which was agreed upon with the country's creditors. According to the draft budget, the government predicts that 2018 will better 2017's primary surplus target by .45 percent.
Athens agreed to a third international bailout halfway through 2015. The government plans to once again be granted unrestricted access to bond markets by next year when the bailout comes to an end.
Press Contact: Asia News 247 - 76, Lane 478 Lujiabang Road, Shanghai, China. info@asianews247.com
Source: Harvey Blackwood