Hammond Northshore Regional Airshow Makes a Comeback This Weekend After 26-Year Hiatus
Press Release
•
updated: Oct 19, 2018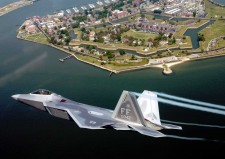 HAMMOND, La., October 18, 2018 (Newswire.com) - ​After a 26-year hiatus, the Hammond Northshore Regional Airshow is back. A true community commitment has resulted in the event's return this weekend Oct. 21-22, and it promises an exciting display of talent, power, and strength.
From 1979 until 1992, the Airshow was a staple event driven by the Greater Hammond Chamber and their volunteers, occurring annually and bringing tens of thousands of people to see the broad array of acts. It started as a hot air balloon festival, and the 1992 show concluded a 13-year run that had grown into a spectacle of skydivers and aerial acrobatics.
I've never seen an event attract such a range of interests. It crosses generations and appeals to everyone. The most enthusiastic groups are those who went before and are now bringing their children and even grandchildren.

Guy Recotta, Hammond Northshore Regional Airshow Foundation Secretary
"The effort simply ran out of steam," said 2018 committee member and Airshow Foundation Secretary Guy Recotta. It was time for a rest.
Recotta says he understands why. It takes a village to host an Airshow. Over 1,000 volunteers will have worked to build this event when the gates close for 2018. In addition to these volunteers, a massive 45-member committee has been meeting twice a month since 2017 and is now gathering weekly as the show draws closer.
The hard work started with dedication and moved quickly into formal training at Airshow 101 and Airshow 102. There are actually classes that teach community members to organize and stage airshows. Taught in Las Vegas, the two-part class trains hosts to do everything from arranging parking to gathering entertainment. Hammond's Airshow Class of 2017 included Recotta, Paul Cutrer, Mayor Pete Panepinto, William Wainwright, Stephanie Helsey, Airport Director David Lobue, Joe Thomas, Frank van Mullem and Lacey Landrum. This group brought back everything they learned to share with the committee.
"They organized their travel and paid for the class themselves," said Lobue. "That's the commitment this Airshow has – countless volunteer hours from people who are willing to invest their own money into this event that brings so much to the community."
This training, along with valuable information from past committee members, jump-started the Airshow. Ken Ross, Dickie Patterson and Frank van Mullem shared everything they remembered from the previous Airshow run. Sadly, van Mullem died in August 2017.
"We really listened to them," says Recotta. "They told us the things they did to make this event a real success. And they told us how much work it was going to be. They were our connection to the past."
Acts in 2018 will circle around the "Freedom Then and Now" theme that Lobue says focuses on the role the Hammond Airport played in training pilots during World War II. From technology and performance management to getting sponsors and notifying local officials and air traffic control, programming is all focused on the approximately 35,000 people who will visit Hammond that weekend. The committee also has worked to arrange a kid zone, already included in the Airshow ticket price.
One of Hammond Mayor Panepinto's goals is that this Airshow's return serves as the culmination of over two years of planning that includes the entire local community. One member of The Misty Blues skydiving team will even "drop in" to deliver the game ball for Southeastern's Oct. 20 home football game against Abilene Christian. The committee hopes this is only the beginning of years of Airshow enjoyment as they are already recruiting new acts two years out, hoping to host the Blue Angels and the Thunderbirds in 2020.
"The Airshow will showcase talent from all over the country," says Recotta. "There will be comedic performers, skydivers, stunt groups and military fighter pilots. It's going to be very entertaining."
While Recotta has a long history of volunteering for big events in the area, he said this is by far the biggest one he's helped organize. He remembers the Airshow from its first run, and he's excited to see a broad group of people interested in bringing it back.
"I've never seen an event attract such a range of interests," Recotta said. "It crosses generations and appeals to everyone. The most enthusiastic groups are those who went before and are now bringing their children and even grandchildren."
Thanks to a grant from Entergy, Recotta said that 1,000 area children will receive free tickets for themselves and their guardians.
Early arrivers have the option to use the Free Express Route from 7:00 a.m. to 10:00a.m. Additional free parking can be found West at Louisiana's First Choice Auto Auction; East at Hammond Eastside Magnet School, Hammond High Magnet School, and Louisiana Renaissance Festival; South at Chappapeela Sports Park, Ponchatoula Recreation Park, and Cypress Pointe Hospital. Paid parking is available on the airport grounds, weather permitting, for $20.00 cash.
Connie's Impressions will have T-shirts, posters, hats and other official gear available for the Airshow. Patrons can now purchase that gear via the Hammond Airshow website, and Connie's will also be on site during the event for products made-to-order.
Puffs & Stuff will provide food and novelty vending. Recotta said that area nonprofits are benefitting from this partnership as volunteers may work the booths in order to earn money for their organizations.
In addition to its commitment to area nonprofits, the Hammond Northshore Regional Airshow is focusing on growing STEM-related activities in the area. The Airshow will make donations to the Louisiana Children's Discovery Center, the African American Heritage Museum's Summer STEM Camp, Hammond Torbotics and the Hammond After School Program.
"We're focusing on giving this event back to the community," says Lobue. "And then we want to make sure it continues service through support of local Science, Technology, Engineering, and Math programming. It will continue working for all of us even after the entertainment is over."
Tickets to the show are on sale now--$8 for children and $12 for adults. There is a VIP Experience Pass available for $35 as well. For more information or to purchase tickets to this weekend's 2018 Hammond Northshore Regional Airshow, visit hammondairshow.com.
Source: Hammond Northshore Regional Airshow Foundation
Related Media
Tags
Related Files
Additional Links