GVS and RestoringVision Gift Clear Eyesight to Over 100,000 People Worldwide
Press Release
-
updated: Feb 8, 2018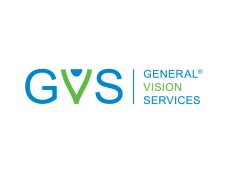 NEW YORK, February 8, 2018 (Newswire.com) - General Vision Services (GVS) recently exceeded our goal of helping over 100,000 people see clearly and we are thrilled at the tremendous success of our "See Well Do Good" mission. Through this charity collaboration with RestoringVision, every time a GVS member utilizes their vision benefits, we donate a new pair of glasses to someone in need.
Improved eyesight leads to positive life changes, especially for those living in disadvantaged communities. Studies have shown that vision correction can lead to a 35 percent increase in productivity. Each donation can change lives and lead to greater self-reliance and fulfillment. Fernando, a "See Well, Do Good" beneficiary, expressed gratitude for his new found vision. "The glasses have been a great help, it's like having good vision again, like having young eyes again."
We want to thank all of our clients and their members for helping us achieve this milestone.
Myles Lewis, CEO of GVS, takes great pride in this accomplishment. "We want to thank all of our clients and their members for helping us achieve this milestone. Our goal in 2018 is to donate 125,000 pairs throughout the year."
For more information about GVS and RestoringVision visit www.generalvision.com/philanthropy. Please view our video and support our global mission.
About GVS
Since its inception more than 60 years ago, GVS has been proudly serving more than 3 million members of unions, HMOs and corporations. GVS continues to be a leading Eyecare Benefits Administrator and Preferred Provider Organization (PPO) offering eyecare plans nationally. To learn more about GVS, please visit www.generalvision.com.
About RestoringVision
RestoringVision is a 501(c)(3) nonprofit dedicated to distributing new reading glasses to charitable organizations serving disadvantaged people in developing countries. Since 2003, RestoringVision has partnered with more than 1,400 organizations and helped over 9.5 million people in 127 countries around the world. For more information about RestoringVision, visit restoringvision.org.
Media Contact:
Myles Lewis
General Vision Services
212.729.5336
generalvision.com
Source: General Vision Services
Share:
---
Categories: Healthcare, Health Insurance, Optics
Tags: charity, donation, eye care, eye glasses, eyecare, General Vision Services, glasses, GVS, vision
---