GrowthLogic Online Platform for Startups and Incubators Puts University Entrepreneurs First by Launching at (GCEC) 2017 Conference
GrowthLogic releases new, ground-breaking start-up software for entrepreneurs at Global Consortium of Entrepreneurship Centers 2017.
Press Release
-
updated: Oct 14, 2017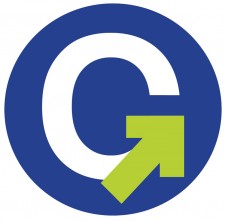 HALIFAX, Canada, October 14, 2017 (Newswire.com) - In an interview with WATCHMEdia about his workshop at GCEC 2017, GrowthLogic Inc. founder and CEO Peter Henry also announced the launch of the company's first version of what is a groundbreaking online business building platform for student entrepreneurs at GCEC 2017.
In an interview with WATCHMEdia, Henry explained how the new cloud-based offering automates accurate evaluation of knowledge, auto-creates a plan for building a sustainable business and provides videos, articles and books critical to founder/operators to grow their businesses in a measurable way.
The GrowthLogic system is based on the "10 Business Building Blocks"™ methodology which empowers start-up founders, educators, business coaches and incubator operators to articulate and measure essential elements needed to grow any fledgling business. These same simple "10 Business Building Blocks"™ are what enables the data capture, reporting, analytics and time-saving strategic optimization towards getting products and services to market or failing quickly then iterating towards success.
"When we were running our beta with the University of Ontario Institute of Technology (UOIT) Brilliant Entrepreneurship Program, we confirmed that most bright young entrepreneurs are tireless inventors, engineers or scientists," explains Henry. "But few have the business background needed to succeed in today's very tough, very quickly shifting global marketplace. Our GrowthLogic 'Do-It-Yourself (DIY) Assessment' gives them a doable plan, and puts valuable business knowledge at their fingertips - off the shelf to more easily and rapidly move them towards commercialization."
For educators, business coaches and incubator operators as well as entrepreneurs, GrowthLogic's online solution provides dashboard reports about progress and a multi-leveled communication flow between entrepreneurs and educators & coaches for better decisions using fewer resources. The new GrowthLogic offering will also allow entrepreneurs to get expert advice directly from business coaches, creating that common 'real people' bond.
###
For more information, please contact Peter Henry:
416-988-1700  - peter.henry@growthlogic.biz
Growth Logic Inc.'s mission is to level the playing field for young entrepreneurs; to simplify the process of building businesses by giving the next generation a method and the tools that will put in their hands the ability to grow their businesses holistically and sustainably.
The Global Consortium of Entrepreneurship Centers (GCEC) is the premier academic organization addressing the emerging topics of importance to university-based centers for entrepreneurship, with 225-plus member university-based entrepreneurship centers worldwide.
Source: WATCHMEdia
---
Categories: Business Development, Business Technology, Business to Business, Emerging Businesses, Entrepreneurship, Internet and e-Commerce, Business Intelligence, Business Finance, Colleges and Universities, Business Process Management (BPM), Educational News
Tags: business growth software, Entrepreneur software, GCEC 2017, Growth Logic Inc, GrowthLogic.com, start-up software, start-ups
---