Gravis Marketing's Results From Indiana and Other States Reaffirm Credibility as a Reliable Pollster
Press Release
-
May 4, 2016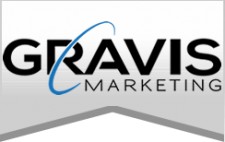 Winter Springs, Florida, May 4, 2016 (Newswire.com) - ​In regards to the science that has become professional political polling in today's political landscape; there is no such thing as perfect.  However, since the non-partisan marketing research firm's launch in 2010, Gravis Marketing has been on a mission to develop a polling process that evolves and captures a solid pulse of the voting segment. The accuracy of their recent polling results from Tuesday night's Indiana Republican Primary is a strong indication that the Winter Springs, Fla. based company is beginning to turn heads – in a positive direction.
Gravis Marketing released a survey on May 2nd that was completed between April 28th and 29th among 379 likely Republican Primary voters in Indiana. The poll asked these individuals, "Assuming you had to vote today, which 2016 GOP Candidate you would vote for?" With three candidates remaining on the ballot, front runner Donald Trump received 44 percent support ,Texas Senator Ted Cruz received 27 percent of the vote while John Kasich, the Governor of Ohio received the support of 9 percent of those surveyed. At the conclusion of data collection, 19 percent indicated they were still 'uncertain' as to which GOP candidate they'd select as of April 29th.  
The Gravis poll predicted that Trump would win by 17 points over Cruz – at a confidence level of 95 percent and a margin of error of plus /minus 5 percentage points.  Fast forward to Tuesday night's final results in Indiana. Trump captured the victory, eventually receiving 53.3 percent support over Ted Cruz, who received 36.7 percent – or in other words, Trump defeated Cruz by 16.6 points after those 19 percent late deciding voters indicated in the May 2nd poll made their choice. In the end, Gravis Marketing's poll was off by 0.4 percent – well within their 5.0 percent margin of error.
"I am incredibly proud of the team we've assembled at Gravis Marketing and the polling process we've fine-tuned in recent years," noted Doug Kaplan, who established Gravis Marketing in 2010. "We conduct hundreds of polls every year. Our extensive track record of positive results with over a 92 percent accuracy rating this year alone as graded by Bloomberg is proof that our polling methods work. Last week we were incredibly accurate with Trump's five-state east coast sweep with polling done in Delaware, Maryland, Rhode Island and Connecticut. We also were incredibly accurate in Nevada for the Democrat Caucus. The results in Indiana as well as the overall body of our work over the past six years, is proof that what we're doing here in Florida is effective across the United States."
Kaplan's firm has been one of the more accurate polls nationwide during this highly volatile primary season. A report published by PeoplesPunditDaily.com gave credit to Gravis Marketing for their accurate polling in New York's Republican primary by stating, "The two most accurate pollsters in the Empire State for the GOP were Gravis Marketing, a nonpartisan polling firm run by Doug Kaplan, and Baruch College. Gravis Marketing conducted a poll on April 13 that almost nailed the vote shares for all three candidates, to the tee. They pegged Mr. Trump at 57% and overestimated Sen. Cruz by 6 points, but caught on to Gov. Kasich's movement." Bloomberg.com also gave credit to Gravis Marketing as one of the most overlooked polling firms in this year's election cycle.
However, a handful of journalists in the past six years have done their best to discredit Kaplan's firm, throwing out slanderous comments and innuendo that their methods are questionable and as such, should be disregarded. Kaplan believes this negative attention is an indication that his firm is doing their job; by reporting facts as opposed to slanting or spinning results to enhance a political agenda.
"Gravis Marketing completes hundreds of polls in the United States each year," Kaplan indicated. "Trying to gauge our track record based on the results of less than 1 percent of our total polls we complete in a year, in geographically smaller political races that are incredibly hard to gather an accurate sample, three months before an election is like judging a candidates qualifications to hold office because of one negative attack add put out by their opponent. The fact that Donald Trump has emerged as the soon-to-be Republican Presidential Nominee proves that the political landscape is changing. Most importantly however is that people in the US are done with the old establishment ways of politics or listening to media outlets that are agenda based."
Kaplan concluded, "When statements on our character are bloviated by so-called independent minded journalists and approved by an editorial staff of what was once a reliable source of political news; it's nothing short of agenda-based slanted journalism. People are smarter than many assume. When you look at the entirety of our body of our work, and look at the facts – we're pretty proud of what we've built here at Gravis Marketing."
Source: Gravis Marketing
Share:
---
Categories: Marketing, Elections, Politics
Tags: Donald Trump, Doug Kaplan, Election 2016, GOP primary, Gravis, Gravis Marketing, Political Polls
---