Gratitude Circle Launches a Social Media Empowerment App and Platform
Press Release
-
updated: Feb 28, 2019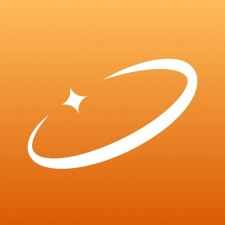 FAIRFAX, Va., February 28, 2019 (Newswire.com) - Gratitude Circle, a new tech startup, launches a social media empowerment app and positivity platform by Huffington Post and Success Magazine contributor, Najma Khorrami. The app empowers users by encouraging them to express gratitude as often as possible within a circle of friends. Ms. Khorrami, a global and public health professional by background, aims to spread self-empowerment across all ages through the app and website.  
The Gratitude Circle app allows ordinary folks to inspire and uplift each others' lives as often as possible and, in return, receive the empowering effects of expressing gratitude, including benefits to social, emotional and physical health. The app is a unique, fun, and interactive tool that allows users who sign up, add friends and share posts expressing gratitude, celebrating milestones, birthdays, weddings, holidays and achievements, sharing positivity and joy, and exchanging support on any small or big occasion. Users can set up groups such as family, co-workers, neighbors, etc. to routinely tag in posts.  
"Gratitude Circle is social media you'll want to keep," says Ms. Khorrami, who has published over 40 articles with The Huffington Post. "Gratitude Circle's vision falls in line with the notion that the leaders of the 21st century will be those who empower others. The power of our technology lies in what psychologists see as one of the most potent predictors of human happiness: appreciation," says Ms. Khorrami. 
Download the Gratitude Circle app on the Apple store here, in the Google Play store here, and watch the Gratitude Circle promo video here: https://www.youtube.com/watch?v=wuM-KxXFVnI
About Gratitude Circle
Gratitude Circle is new tech startup that released the Gratitude Circle mobile app for iPhone and Android in November 2018 and a collaborative website in January 2018, both meant to be inspirational and upfliting.  Based on the concept of empowerment via expression of gratitude, together the app and platform aims to spread happiness and positivity to its users and readers.  Learn more at: www.gratcircle.com
Press Contact
Name: Ms. Najma Khorrami, Founder and Managing Member
Email: info@gratcircle.com
Source: Gratitude Circle
Share:
---
Categories: Social Media
Tags: Appreciation, Empowerment, Gratitude, Gratitude Circle, Social Media, Startup
---