Grace Century's Portfolio Project, Provia Laboratories, Achieves Record Quarterly Enrollment in Third Quarter 2017 for Its Store-a-Tooth™ Dental Stem Cell Technology
Press Release
•
updated: Oct 2, 2017
All-time quarterly sales achieved resulting from a surge in family enquiries.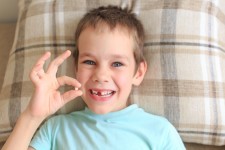 RAS AL-KHAIMAH, United Arab Emirates, October 2, 2017 (Newswire.com) - ​Grace Century's bio-banking project, Provia Laboratories, LLC has reported an all-time, company record quarter for their Store-a-tooth™ cryogenic storage service of dental stem cells.
Enrollments were 19% higher than the previous quarterly high. This was a direct result from a surge in family enquiries for the cryogenic storage service. Provia saw an increase of over 100% in requests for details, over its normal 5-year quarterly average.
The most common description of the Store-a-tooth service we hear is an insurance policy for your kid's health…one that you hope to never use.

Scott Wolf, President and Director of Research, Grace Century
Store-a-tooth™ technology enables dental stem cells to be stored and used in the future to take advantage of impending stem cell-therapies being researched for conditions such as cardiovascular disorders, Type 1 diabetes and muscular dystrophy.
As before, the industry continues to report advances in both the research and use of therapies utilizing stem cells.
Grace Century's CEO, Scott Wolf, comments, "The industry continues to develop and families are taking notice. We are seeing stories almost daily about new therapies, and parents are viewing this technology as a second chance if they didn't store umbilical cord stem cells, as well as another tool to be possibly utilized at a later date. The most common description of the service we hear is an insurance policy for your kid's health…one that you hope to never use".
Howard Greenman, CEO of Provia added, "The team continues to prepare to become an industry leader, something which we believe is imminent. We are ready to participate in every aspect of bio-banking as it relates to the regenerative medicine field".
ENDS
About Grace Century, FZ LLC
Grace Century FZ LLC is an International research and private equity consultancy located in Ras Al Khaimah, (north of Dubai) in the United Arab Emirates (UAE). Grace Century specializes in "game-changing" life science and health-related private equity projects.
For portfolio or company information please email info@gracecentury.com or call +971 (0)7 206 885.
Please direct all media enquires to info@bigwheel.me or call +971 (0)52 712 1777
Facebook - https://www.facebook.com/GraceCentury
LinkedIn - https://www.linkedin.com/company/grace-century-holdings-fzc-llc
Twitter - https://twitter.com/GraceCentury
About Provia Laboratories, LLC
Headquartered in Littleton, MA, Provia Laboratories, LLC is a healthcare services company specializing in high-quality bio-banking (the collection, transport, processing and cryogenic storage of biological specimens). Provia Labs offers the Proviasette™ product range for use in bio-banking environments to improve sample logistics, security and quality.
The company manages and promotes its own bio-bank for a dental stem cell banking service, Store-A-Tooth™, which gives families the option to store stem cells to protect their children's future health and take advantage of advances in stem cell therapies.
Provia advises industrial, academic and governmental clients on matters related to the preservation of biological specimens for research and clinical use.
Provia Labs is a member of ISBER, the International Society for Biological and Environmental Repositories, as well as ESBB, the European, Middle Eastern & African Society for Bio-preservation & Bio-banking.
For further information about Proviasette™, please call Provia Labs at +1 (781) 652-4815, email pminor@provialabs.com, or visit http://www.proviasette.com.
Source: Grace Century
Related Media