Grace Century Makes Investment Into Social Media for Its Portfolio Company's Service, Store-a-Tooth™
Press Release
•
updated: Sep 26, 2018
Provia Laboratories' Store-a-Tooth™ educates social media interest groups on the power of Dental Stem Cells and the benefit of banking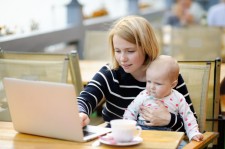 RAS AL KHAIMAH, United Arab Emirates, September 26, 2018 (Newswire.com) - Grace Century, LLC has launched a market development team to provide stem cell research content to online groups which should have particular interest in Store-a-Tooth's banking service.
Dental stem cells house the potentially life-saving Mesenchymal Stem Cells (MSC), which have been proven to regrow cells and tissue such as muscle, bone, and neural cells. There are countless research studies being conducted worldwide for potential future therapies. Proposed stem cell treatments are targeted at conditions such as diabetes, stroke, heart disease, and arthritis to name a few. Provia Laboratories' branded Store-a-Tooth™ provides families with the ability to store healthy MSC cells collected in a non-invasive way from the dental pulp in baby teeth, when the cells are young and at their strongest. Rather than baby teeth being discarded, many parents now see storing them as an opportunity to protect their children's future health.
The importance and value of storing stem cells from your healthy self cannot be understated, as well as the potential benefit.

Scott Wolf, President and Director of Research, Grace Century
Scott Wolf, President and Director of Research of Grace Century explains, "As with anything new, the biggest obstacle is educating the market. The importance and value of storing cells from your healthy self cannot be understated, as well as the potential benefit. We have found that many parents are familiar with the concept of banking, since they were probably approached by their obstetrician when their child was born to bank umbilical cord blood. Most don't realize that cord blood is mainly relevant as an alternative to bone marrow in transplants used to treat very rare genetic conditions, and likely not usable for the child themselves as their own cord blood carries any inherent genetic conditions. MSC cells are different in their potential as a tool for regenerative medicine – repair/regrowth of damaged cells and tissues." Wolf continued, "We are working with such groups as 'Mommy blogs' as well as certain support groups in diabetes, Crohn's disease, arthritis, and Parkinson's disease." Finally, Wolf adds, "The effort is purely educational, with our team re-posting relevant news stories relating to breakthroughs."
Howard Greenman, CEO for Provia laboratories comments, "There are thousands of these special interest groups in the United States. The process of educating a market is continual, but what we have seen is that MSC cells and specifically Dental Stem Cells have begun to be considered mainstream. Getting this word out to our market is invaluable." Greenman adds, "It will be exciting to see where we will be in even five years."
If your group would like to get Grace Century's informational postings or more information, please contact the social media groups below or email Ms. Charlene Olivier at support@gracecentury.com
ENDS
About Grace Century, FZ LLC
Grace Century FZ LLC is an International research and private equity consultancy located in Ras Al Khaimah, (north of Dubai) in the United Arab Emirates (UAE). Grace Century specializes in "game-changing" life science and health related private equity projects. For portfolio or company information, please email info@gracecentury.com or call +971 (0)7 206 8851
Please direct all media enquiries to info@bigwheel.me or call +971 (0)52 712 1777
Facebook - https://www.facebook.com/GraceCentury
LinkedIn - https://www.linkedin.com/company/grace-century-holdings-fzc-llc
Twitter - https://twitter.com/GraceCentury
About Provia Laboratories, LLC
Headquartered in Littleton, MA, Provia Laboratories, LLC is a healthcare services company specializing in high-quality bio-banking (the collection, transport, processing and cryogenic storage of biological specimens). The company operates its own cGMP (current Good Manufacturing Practice) stem cell laboratory optimized for small batch (personalized) cell processing, manufacturing, and preservation. The company promotes its own stem cell banking services including Store-A-Tooth for the banking of young mesenchymal stem cells found inside healthy teeth, and ProviaCord the banking of umbilical cord blood and tissue. Provia Labs offers the Proviasette™ product range for use in bio-banking environments to improve sample logistics, security and quality.
For further information about Proviasette™, please call Provia Labs at +1 (781) 652-4815, email Howard Greenman hgreenman@provialabs.com or visit www.proviasette.com
Source: Grace Century
Related Media