"Gorgeous Chaos" by Laurin Talese
Press Release
•
Mar 22, 2016
Vocalist Laurin Talese to release debut album with all-star lineup featuring Adam Blackstone, Robert Glasper, Vivian Green, Christian McBride, Ulysses Owens, Jr., Christian Sands and more.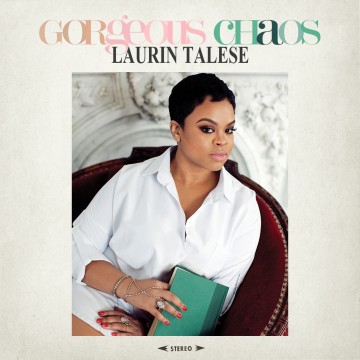 Philadelphia, PA, March 22, 2016 (Newswire.com) - Recording artist, composer and songwriter, Laurin Talese, will release her debut album Gorgeous Chaos, on March 25, 2016, marked by a special release event at the Iridium Jazz Club in New York on March 28, 2016.
Gorgeous Chaos is Laurin Talese's eagerly anticipated debut album which follows her EP, An Invitation, released late last year. The recording showcases the songstress' magnificent instrument, and further expands upon her whimsical narrative which provides an alluring glimpse into her personal life experiences.
"In my early involvement with romance, there was so much ambiguity. I was eager and impatient; wistful and naive. I had everything to learn, and that first glimpse of awareness and confidence on the horizon was absolutely GORGEOUS. However, while telling my ever-evolving story, I would be remiss to exclude the chaos that ensued. That crazy back and forth dance you do when you're on the precipice of an epiphany."
Produced by Adam Blackstone (Justin Timberlake, Rihanna) and Ulysses Owens, Jr. (Christian McBride, Kurt Elling, Wynton Marsalis), Gorgeous Chaos features a list of jazz elite including Robert Glasper, Christian McBride and Christian Sands, renowned Soul/R&B vocalist, Vivian Green, and longtime collaborator Eric Wortham (Adele), alongside Owens and Blackstone. Other notable artists featured on the recording include Anthony DeCarlo, Yesseh Furaah-Ali, Tim Green, Erskine Hawkins, Jamar Jones, Josh Lawrence, Anwar Marshall, Ben O'Neill, Steve Tirpak, Joe Truglio, The Millennial Symphony Strings and Dontae Winslow.
Related Media
Tags
Additional Links