Gorayeb & Associates Win $15 Million Settlement for Ecuadorian Construction Worker
Press Release
•
Oct 18, 2022
With the legal counsel of Gorayeb & Associates, P.C., the 63-year-old immigrant worker obtained a $15 million settlement.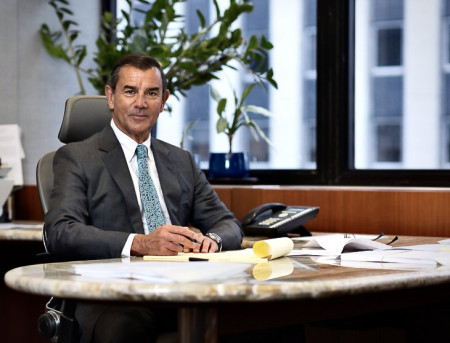 NEW YORK, October 18, 2022 (Newswire.com) - Gorayeb & Associates, P.C. announced a $15 million settlement involving a 63-year-old construction worker who fell from a scaffold due to the negligence of the property owner in failing to provide him with safety equipment and protection.
The client is an Ecuadorian immigrant residing in Queens. At the time of the accident, he was standing on a scaffold approximately 8 feet above the ground painting the walls of a basement in Brooklyn when suddenly the scaffold collapsed causing the worker to fall to the ground.
Due to the accident, he suffered severe injuries that required multiple surgeries, and continued medical treatment for the rest of his life.
Initially, the injured worker retained the services of another attorney, who recommended settling the case for $300,000.00. With ongoing medical treatment and pending surgeries, the client did not accept the offer and the attorney refused to continue with the case. The injured worker sought a second opinion with Gorayeb & Associates, P.C. Christopher Gorayeb evaluated the case and realized it had a much higher monetary value. Mr. Gorayeb decided that his firm would pursue the case to obtain maximum compensation for the injured worker.
"Los Abogados del Pueblo," ("The People's Lawyer" in Spanish) as they are fondly known by the Latino community in New York, obtained justice for the Ecuadorian worker with a $15,000,000.00 settlement.
About Gorayeb & Associates, P.C.
Gorayeb & Associates P.C. is a personal injury law firm with over 35 years of experience representing construction accident victims. With a commitment to honoring his Hispanic roots and advocating for the community, Christopher Gorayeb and his team have won over $1 billion in settlements and verdicts for construction accident victims. Some of their victories include a $12.8 million settlement for a Honduran construction worker that fell from a roof in Bronx, New York and an $11 million verdict for an undocumented Ecuadorian worker that fell from a ladder in Brooklyn, New York.
Gorayeb & Associates, P.C. attorneys specialize in different types of construction accident and personal injury cases, including ladder, scaffolding, roofing, and machinery accidents.
The law firm focuses on community outreach initiatives such as the Gorayeb Community Center that, among other programs, offers safety training courses in Spanish for construction workers to benefit the Latino community, with a single vision: To empower Latino construction workers in safety and legal training. The center is located in Jackson Heights, the most culturally diverse neighborhood in all of New York City.
Source: Gorayeb & Associates, P.C.