GoLookUp Will Now Provide a Faster Than Ever People Search Service
GoLookUp has updated its servers and will now provide users with a faster then ever People Search service.
Press Release
-
updated: Mar 28, 2018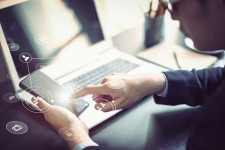 WILMINGTON, Del., March 28, 2018 (Newswire.com) - As the world moves forward and becomes more influenced by technology, people have opportunities to meet others via apps, social media and other online services. Unfortunately, this also opens up the door to fraud committed by strangers, sexual assaults and other types of harm that can be inflicted by people that the victims did not now.
In order to allow people to find out the truth about others, and get to know their past, GoLookUp has set up an advanced People Search directory that provides background checks within minutes.
Searching for Public Records in the United States
Searching for information about people in the United States requires access to public records that include criminal records, arrest records, contact details and much more information about U.S. residents. The search for public records is time-consuming and requires going to different offices and officials that give access to them.
GoLookUp's people search directory allows users to conduct a public records search and provides them with results in a matter of minutes. The quick directory requires users to provide the first name, last name and state of residence of the person in question. The directory then scans billions of public records and provides users with a report that includes the arrest records, sexual offences records, changes in residency and much more.
By gathering this important information, users can find out more about people they meet and learn if they have a violent past, or a history of lying. By conducting a reverse phone lookup on the website, users can find out important details about others in cases where they have a phone number of a certain person whose identity is questionable.
It is now easier than ever to meet people but knowing the truth about them is a different matter. In order to allow users to protect themselves and those close to them, GoLookUp provides an advanced people search directory that gives users all the information they need about people they meet all have known for a while.
For further information:
support@golookup.com
GoLookup.com
1000 N West Street
Suite 1200
Wilmington, Delaware 19801
Toll Free: 1-877-890-2213
Share:
---
Tags: Background Check, mugshot search, People Search, public records, Sex Offender Search, sex offenders search, Unclaimed Money, unclaimed money search
---