GoLookUp Announces an Unclaimed Money Search Service
GoLookUp's Unclaimed Money Search Service allows users to search for what belongs to and how they can claim it back.
Press Release
-
updated: Feb 14, 2018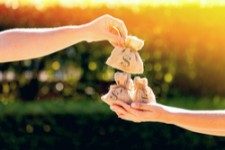 WILMINGTON, Del., February 14, 2018 (Newswire.com) - As of 2018, there are almost $60 billion held by states and other places across the US. The money is untouched by those who hold it, and unfortunately, the people it belongs to are often unaware that they are entitled to large sums of cash that are rightfully theirs.
Finding the money by looking through different accounts is time-consuming and also involves a great deal of bureaucracy. GoLookUp's quick Unclaimed Money Search Service allows users to search for what belongs to them with ease, and also find out how they can claim it back.
Finding Unclaimed Money with GoLookUp
The staggering amount of $58 billion in unclaimed money has been accumulating over the years for several reasons. The two major reasons for money being "abandoned" are the changes in people's residency and also people switching between jobs. Once a person makes these two changes, their pension firms are often replaced, bank accounts are closed and the money they earned stays where it is without being touched.
This results in money being "forgotten" in pension funds, life insurances, unclaimed paychecks and other places. This unclaimed money can be claimed back at any time once its rightful owners become aware of it. GoLookUp's unclaimed money search allows users to find out if they have any unclaimed money tied up in states and the places mentioned above by simply entering their first name, last name and state of residence into the search directory.
After providing these details, GoLookUp searches unclaimed money through billions of public records and allows users to discover whether they have money coming to them. In addition, users can find money that belongs to their living and deceased relatives. By conducting a people search combined with a background check, a reverse phone lookup check, and unclaimed money search, GoLookUp users can find unclaimed money with ease and even get forms available on the website in order to claim it back.
With billions of dollars being tied up in different organizations across the US, many people have "abandoned money" they are unaware of. GoLookUp's unclaimed money search lets users find the money that is rightfully theirs with ease and without ever leaving the house.  
Source: GoLookUp
Share:
---
Categories: Funding, General Interest, Internet
Tags: background check, people search, public records, reverse phone lookup, Unclaimed Money
---