GoLookUp Announces Advanced Mugshots Search Service
Press Release
•
updated: Apr 9, 2018
In order to allow people to search and find the most accurate data about a certain person, GoLookUp has launched an advanced Mugshots search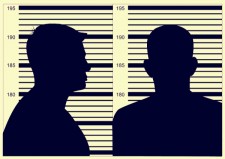 WILMINGTON, Del., April 9, 2018 (Newswire.com) - Criminal records can reveal many details about a person's past, but most people are unwilling to tell others about such records. A public records search can help discover the criminal records of a certain person, but the search is often time-consuming and hard to access through conventional channels.
In order to allow people to search and find the most accurate data about a certain person, GoLookUp has launched an advanced Mugshots search service all across the United States.
Mugshots Search in the United States
Each state in the U.S. keeps detailed criminal records of its residents and allows people to access them as public records. Such public records contain arrest records, arrest records, mugshots and all the information relevant to the perpetrators the records belong to.
In order to search criminal records, each office that holds them requires to file a request in order to access them, but GoLookUp's mugshots search and criminal records search make the process easier and faster.
The mugshots search directory requires users to provide the first name, last name and state of residence of the person in question. Once such details are provided, the advanced mugshots search directory scans billions of public records in order to compile a report on the person whose details were provided.
The records include the mugshots of the person of interest, sexual offenses they may have committed and any other criminal offense listed in their criminal record. The directory helps to reveal the criminal record of people all across the United States and help users find out what lies in their past.
The criminal records of certain people can also be accessed by the people search directory, reverse phone directory and the background search directory available on GoLookUp.
Finding out about a person's criminal past can help reveal things they are unwilling to tell about themselves and decide what to do with them further down the road.
support@golookup.com
GoLookup.com
1000 N West Street
Suite 1200
Wilmington, Delaware 19801
Toll-Free: 1-877-890-2213
Source: GoLookUp
Related Media
Tags