GoLookUp Announces an Advanced Background Check Directory
GoLookUp's advanced Background Check directory lets users find out what lies in a person's past.
Press Release
-
updated: Mar 15, 2018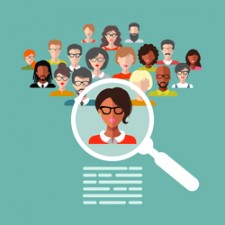 WILMINGTON, Del., March 15, 2018 (Newswire.com) - In the ever-developing fast-paced world of today, practically everyone has more opportunities than ever to meet new people and befriend them. Unfortunately, new encounters can also hold risks, as many people lie about their past and sometimes even lure others into their lives to deceive them or cause them harm.
Knowing more about a person's past can help prevent such incidences, and GoLookUp's advanced Background Check directory lets users find out what lies in another person's past.
Accessing Public Records in the USA
Asking a person about their criminal records, for instance, will not always help people find out the truth about others because they can easily tell lies. However, searching through public records that have accurate information can help discover the truth about people.
Each government and also local authorities in the U.S. states keep a detailed record about their residents, including birth records, marriage records, arrest records, sex offender records and much more. Many of the records that the different authorities keep become public records accessible to the public, and people can look them up to find out more about a certain person's past.
This access requires going to the office where a certain record is held and filling out a written request to access it. GoLookUp's background check directory allows to search for accurate information by scanning billions of public records all across the United States.
The directory requires users to enter the first name, last name and state of residence of the person in question and afterwards, it performs the inquiry within minutes. The background check can also be performed with a reverse phone lookup, or a people search, and the results provided by GoLookUp are detailed and accurate as can be.
The background check includes detailed information about the person in question, such as contact information, changes in residency, arrest records, mugshots and much more. This important information allows users to learn the truth about people they meet, and even those they have known for a while in order to learn whether they are telling the truth about themselves or may be lying and posing a threat.
For further information:
support@golookup.com
​GoLookup.com
1000 N West Street
Suite 1200
Wilmington, Delaware 19801
Toll Free: 1-877-890-2213
Source: GoLookUp
Share:
---
Categories: General Interest
Tags: background check, mugshot search, people search, public records, sex offenders search, Unclaimed Money, unclaimed money search
---