Going Green Means Making Green for Merchant Processing & Finance Company
Industries come together to improve service of Cannabis Industry
Press Release
-
updated: Jul 17, 2017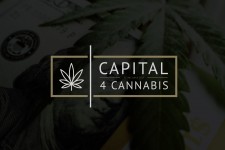 PHOENIX, Ariz., July 17, 2017 (Newswire.com) - Controversy drives today's media forward, and lifting the United States cannabis prohibition remains a hot topic of debate as politics continue to catch up with public opinion, new science, and medical discoveries. Chris Disimone and Jerry Kelly, the owners and founders of Go Green Processing, LLC (GGP) has established a Joint Venture with Troy Bohlke, of Capital 4 Cannabis (C4C), a company powered by New Business Funders, in the interest of creating a business development, funding and finance coalition. Its purpose is to specifically assist new, legal medicinal cannabis, and industrial hemp companies. Now, whatever the operation, there is now a resource every legalized market in the United States will be able to call upon for safe, secure, and dependable business development support.
It was not long ago that support for the cannabis and industrial hemp industries in banking and finance was nearly non-existent. The political field was creating roadblocks that Go Green Processing has now been able to overcome. With the Joint Venture between Capital 4 Cannabis and Go Green Processing now underway, they maintain their position on the forefront of the medicinal cannabis and industrial hemp markets.
Bohlke of C4C says, "The minute that I saw the incredible and almost instantaneous impact of Cannabinoids, (CBDs) on incurable medical conditions, I was literally blown away. From that moment onward, I wanted our company to be a part of this industry in some way. Now, through our co-sponsorship of Southwest Cannabis Conference and Expo (http://swccexpo.com), and providing new and convenient ways for patients to pay for their prescribed medicine — we now feel we are doing our part."
"The objective is to provide non-addictive alternative medicine to replace current opiate treatments. To me this an absolute lifesaver and worth being a part it," Bohlke continued. 
So far, the government and FDA have prevented much of the economic functions needed to provide this incredible and natural medicinal alternative from developing. Go Green Processing, as well as many other players in the Cannabis industry have the same opinion.
Disimone & Kelly GGP states, "There is so much more beyond just whether cannabis can be provided as a treatment option, such as the logistical processes that go into providing that medicine as well as the consumer's ability to conveniently purchase that medicine."
Pioneers ahead of their time, Disimone & Kelly of GGP are providing Cash depository with vaults, ATM machines and support, and "Seed to Sale" Customer Retention Management, (CRM) and Point of Sale (POS) system.
This breakthrough will ensure that the industry will overcome the obstacles of moving capital. In fact, many experts and consumers agree the day is near that traditional banking will evolve and embrace the Cannabis and Industrial Hemp industries.
What this means for the industry is that now through Disimone, Kelly and Bohlke, the industry has the ability to develop more quickly and efficiently than it ever has before. Whether we are speaking in terms of farming, cultivation, distribution, or localized market sales, the capital needed to fund every step of the process is now within the grasp of the companies that need it most.
Media Contact:
10 Day Media
Renee Becker
480-712-4923
Go Green Processing: 
Jerry Kelly- Co Founder and Owner
(800) 338-1458
Source: Go Green Processing
---
Categories: Entrepreneurship, Business Finance, Agents and Representation
Tags: Atm Machines, Compliance, Dispensaries, Maricopa County Dispensaries, Medical Marijuana, MMJ, Payment Options Medical Marijuana, Southwest Cannabis Conference, Technology, Troy Bohlke
---