Global Wearable Medical Device Market to Reach Almost $30 Billion by 2023
Increase in Chronic Disease, Growing Geriatric Population and Technological Advancements Driving Growth
Press Release
-
updated: Mar 11, 2019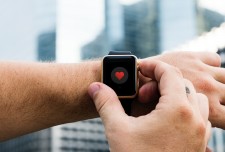 WELLESLEY, Mass., March 11, 2019 (Newswire.com) - A new report from BCC Research, "Wearable Medical Devices: Technologies and Global Markets," estimates that by 2023, the market will reach $29.9 billion, up from $8.9 billion in 2018, indicating a compound annual growth rate (CAGR) of 27.5%.
The emergence of wearable technology has disrupted the healthcare industry in recent years, leading to increased adoption and market growth for wearable medical devices. These devices have expanded from their typical consumer uses like fitness and activity tracking, to the area of medical applications like diagnosis, monitoring and, to a certain extent, the treatment of chronic diseases.
Top leaders in the global medical wearable devices market include Medtronic, Fitbit, Insulet and Omron Healthcare.
Report Highlights
Market analysis. Four companies lead the global market for wearable devices with a combined market share of more than 30%. New market entrants will grow dramatically in the next several years.
Market segment analysis. Health and fitness applications will continue to dominate the market and are expected to reach $11.8 billion by 2023, followed by diagnostic applications, which is expected to reach $8.9 billion by 2023.
Global market analysis. North America is the largest geographic region by value for wearable medical devices and is expected to reach $13.2 billion in revenue by 2023. The Asia-Pacific region's unmet need for healthcare technology and a growing geriatric population give this region the greatest potential for growth.
"The wearable medical device industry is now in a stage of innovation to develop medical-grade devices that can easily be worn and integrated into everyday life by leveraging new advancements in technology. These [high] growth rates are likely to continue or even accelerate in the years beyond 2023," said BCC Research analysts.
Personalization Is Key for Sustainable Success
Personal calibration of wearable devices is currently not feasible according to individual factors like genetics, diet and disease symptoms, but personal calibration of devices and machine learning-based analysis of data tailored for individual data is required for more accurate and relevant monitoring of the health status. Wearable technology should be updated to be aware of "small data" created by individuals and accurately interpret minor deviations from large scale control data.
Editors/reporters requesting analyst interviews should contact Eric Surber at press@bccresearch.com.
Source: BCC Research
Share:
---
Categories: Healthcare Technology
Tags: Market Research, Medical Device Global Market, Medical Devices, Smart Watch, Wearable Medical Devices
---