Global Lasers Market to See 10.3% Annual Growth Through 2023
Industry Boosted Increased Use in Military and Healthcare Sectors
Press Release
-
updated: Sep 9, 2019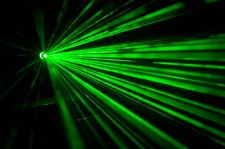 WELLESLEY, Mass., September 9, 2019 (Newswire.com) - Lasers are playing an increasingly important role in the development of many new processes, especially in military and healthcare sectors, according to a report by BCC Research, "Lasers: Global Markets to 2024."
The market expects to see a compound annual growth rate (CAGR) of 10.3% through 2023, when it could be worth $14.6 billion.
Major players in the market include Aerotech, ​Coherent and Lockheed Martin.
Report Highlights
By application, retail and others is the smallest, yet fastest-growing market, expected to grow 12.9% annually through 2024.
By segment, the chemical lasers market is expected to grow from $2.8 billion in 2019 to $4.7 billion in 2024, growing 11% annually.
The excimer laser segment is expected to grow from $893.9 million in 2019 to $1.8 billion in 2024, growing 15.6% annually.
Read the full report here: https://www.bccresearch.com/market-research/photonics/lasers-market-report.html
"Directed-energy lasers optimize various existing industrial processes and the developments and have catalyzed future investment plans by both government and nongovernment entities," write BCC Research analysts. "For example, in the military, lasers play an increasingly important role in the development of many new processes, including guiding munitions and marking targets, missile defense systems, laser lightning displays, communication. and surgery and diagnosis functions."
Growth in Healthcare and Other Markets
Additionally, the healthcare sector has considerable untapped growth opportunities for lasers due to increasing health awareness and the demand for minimally invasive surgeries. An increasing demand for three-dimensional (3D) imaging additive manufacturing is also expected to bolster the global demand for lasers.
Editors/reporters requesting analyst interviews should contact Sarah Greenberg at press@bccresearch.com.
Source: BCC Research
Share:
---
Categories: Military and Defense
Tags: 3D imaging, healthcare, lasers, lasers in healthcare, lasers in military, military
---