Glide Xpress Car Wash Expands Its Footprint With a New Location in Olive Branch, Mississippi
Press Release
•
Sep 25, 2023
Glide Xpress Car Wash is a leading provider of premium car wash services, known for its commitment to quality, Ride The Glide Conveyor Belt Moving Tunnel Floor, convenience, and environmental responsibility. With multiple locations in the Memphis and Mississippi area, Glide Xpress Car Wash continues to grow and serve its communities, offering a clean and sustainable way to keep vehicles looking their best.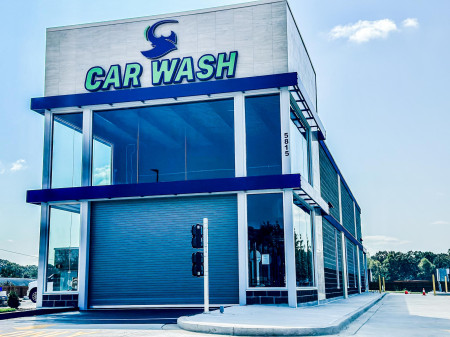 OLIVE BRANCH, Miss., September 25, 2023 (Newswire.com) - Glide Xpress Car Wash is thrilled to announce the construction of its brand-new car wash facility at 5815 Goodman Rd, Olive Branch, MS 38654. Opening October 23rd, 2023. This exciting development marks Glide Xpress's 8th location overall and the 5th location within the Memphis and Mississippi region.
As the premier destination for car enthusiasts and everyday drivers alike, Glide Xpress Car Wash has earned a reputation for delivering a top-notch car cleaning experience. The addition of this new Olive Branch location underscores the company's commitment to providing convenient, high-quality car wash services throughout the Memphis and Mississippi areas.
The new Glide Xpress Car Wash facility will feature state-of-the-art car wash technology, designed to provide the ultimate in vehicle cleaning and protection. Customers can look forward to a quick, efficient, and environmentally responsible car wash that ensures their vehicles leave sparkling clean and well-cared for. Glide Xpress Car Wash will be offering a special first-month free promotion on their best-unlimited wash plan in addition to 7 days of free car washes for the community.
"At Glide Xpress Car Wash, we take pride in delivering a premium car wash experience that not only leaves vehicles looking their best but also respects the environment," said Christopher Barrett, Director of Marketing for Glide Xpress Car Wash. "We are excited to expand our presence in Olive Branch, MS, and continue our mission of providing the community with a fast, convenient, and eco-friendly car wash option."
This new location is strategically situated to serve the Olive Branch community and surrounding areas, making it easier than ever for customers to maintain their vehicles' cleanliness and shine. Whether it's a daily commuter, a weekend adventurer, or a fleet of commercial vehicles, Glide Xpress Car Wash will cater to all car cleaning needs.
Glide Xpress Car Wash's commitment to excellence extends beyond its car wash services. The company is known for its friendly and knowledgeable staff and its dedication to water conservation and eco-friendly practices. With this new location, Glide Xpress Car Wash aims to continue its tradition of providing exceptional service to the community while minimizing its environmental footprint.
Stay tuned for more updates on the opening date and special promotions at the Olive Branch location. Glide Xpress Car Wash looks forward to welcoming you and your vehicles to our newest facility soon!
For more information about Glide Xpress Car Wash and its other locations, visit www.GlideXwash.com
Source: Glide Xpress Car Wash