Getting Scurvy or Potentially Starting an Eating Disorder Are Just a Few of the Side Effects of Extreme Diets, Says FEBC
Press Release
-
updated: Nov 20, 2018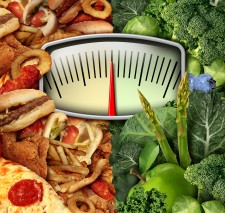 SAN RAMON, Calif., November 20, 2018 (Newswire.com) - As people get older and that invincibility of youth fades, there's often a sudden panic in trying to become healthier. A dramatic change in lifestyle doesn't suit most people and so they might wind up trying the latest fad diet instead. Financial Education Benefits Center (FEBC), a membership wellness program, warns people against falling for dieting trends that have huge potential to cause more harm to a body than good.
Diets that focus on only one food group are completely ignoring the human body's need for a balanced diet. Any diet that recommends a strict regime of only meat completely ignores the body's need for fruits and vegetables. There are modern-day people being diagnosed with scurvy because of extreme diets that insist eating only meat is not only healthy but also has amazing health benefits. An all-vegetable diet struggles to net a healthy amount of calorie and other nutritional intakes, making it difficult to maintain energy levels and, sometimes, such severely restricted dieting can be an early warning sign of an eating disorder. "Different ideas of what is healthy come and go all the time, but they don't often take into account that what works for one person may not necessarily work for another," said Jennifer Martinez, manager at FEBC.
Making healthier food choices, like eating less processed sugar and maintaining a more balanced diet, will go much further towards maintaining health over some extremist diet. FEBC offers everyday discounts for things like groceries that may help members make financially and personally smarter decisions. "We strive to offer relevant discounts and provide access to services that provide value to our clients to better help them achieve personal and financial wellness," said Martinez.
About Financial Education Benefits Center
Financial Education Benefits Center is located in San Ramon, California. The membership company has already helped thousands save money and obtain the necessary education required to live a financially healthy life.
Financial Education Benefits Center has partnered with several name brand third-party companies to expand the financial and educational products and services available to its members and to provide a variety of wellness services as well.
Financial Education Benefits Center Newsroom
Contact
To learn more about Financial Education Benefits Center, please contact:
Financial Education Benefits Center
2010 Crow Canyon Place Ste. 100​
​San Ramon, CA 94583
1-800-953-1388
​info@febcp.com
Source: Financial Education Benefits Center
---
Categories: Active and Healthy Living
Tags: diet, diet trends, dieting, health and wellness, membership benefits, scurvy
---