Get Rid of Clutters With Hoarder Cleanup and Hoarder Cleaning Services in Tacoma WA
Hoarding unusable items is an obsessive compulsive disorder which needs immediate treatment and counseling while hoarding cleanup is highly required to get rid of this complete mess.
Press Release
-
updated: May 19, 2017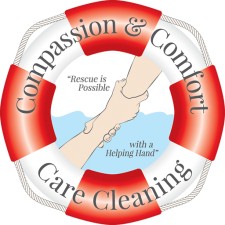 Tacoma, WA, May 19, 2017 (Newswire.com) - Hoarding is a growing problem among Americans - a compulsive behavioral disorder in which one collects items that one perceives as being abandoned. However, no one knows the exact reason behind such strange behavior. While the psyche artists call it mental illness, for hoarders themselves, it is not so. They love to collect things and wish to give new meaning and importance to these items, which apparently may seem like junk to others. Proper mental treatment can help them get rid of such compulsion while hoarding cleaning service is much required to help restore their living environment. Compassion and Comfort Care Cleaning is one such company that deals with hoarding cleanup and hoarding help in Seattle with utmost care and professionalism.
Apart from unused items, hoarders also collect animal remnants and corpses which give out a foul smell after a while making lives difficult for others. Despite given an ultimatum, they cannot resist themselves from doing all such things. No matter how absurd it might sound, the complex is well rooted into their mind for they try to give meaning to the newly collected item or animal corpse. There are certain symptoms that can help one determine whether they should seek help or not.
The are certain signs more and less common among most of the hoarders. First of all, they prefer living aloof, keeping hardly any contact with their neighbors. Collecting things is the top priority for them. At Compassion and Comfort, the expert cleaners can understand the psychic condition of such individuals and treat them accordingly.
With years of industrial knowledge, they constantly upgrade and update themselves to provide the best service possible. To learn more about hoarder cleanup and hoarder cleaning services in Tacoma WA,  http://compassioncleaning.com/tacoma-wa-hoarding-help-treatment-hoarder-cleaning-clean-up-services/  
About the Company:
Compassion & Comfort Care Cleaning is built around its customers. Their goal is to help clients who have been collecting items or animals. The client is always the one in charge of any cleanup, determining what is kept, what is thrown away, and what is organized and moved to storage or kept in the home.
Source: Compassion & Comfort Care Cleaning
Share:
---
Categories: Business
Tags: Hoarder Cleanup and Hoarder Cleaning Services in Tacoma WA, Hoarding Cleanup and Hoarding Help in Seattle, Hoarding Help in Coupeville WA
---