Get Hoarding Cleaning Services in Tacoma WA at Affordable Rate
The chief objective of seeking professional hoarding cleanup service is to bring the home back to a livable condition and help hoarders get back to who they were.
Press Release
-
updated: Apr 17, 2017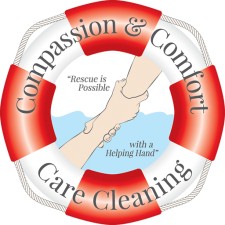 Bellevue, WA, April 17, 2017 (Newswire.com) - Planning and organizing a home may seem a tedious job for most women, especially when they are have two jobs - that of a homemaker and busy professional. However, it is still possible to clean and organize the home by availing tips from the professionals who possess industrial knowledge and expertise in this field. Compassion and Comfort Care Cleaning is one such company that provides hoarding cleaning services in Tacoma WA. Since its establishment, they have been serving people in Seattle, Washington who can always rely on them for emphatic assistance with the time.
There are many people who hesitate to seek professional hoarding help due to different reasons. This is because they might feel embarrassed to expose the interiors of their residential unit to someone they have never met. It can also be difficult to scout things through a vast accumulation of various items to separate them that should be kept from the unnecessary junk that is causing the problems. The other significant reason behind such procrastination is the fact that they have concerns about the cost of a Seattle, WA, hoarding cleanup project.
While working with Compassion and Comfort Care Cleaning, people need not worry about these things. The expert professionals and technicians of the company are all fully certified and licensed. They are always committed to helping people who are in uncomfortable situations that they don't know how to get out of. They truly care for their clients and customers, thereby, make sure that each client feels at ease from the start. They always go the extra mile to work with their clients to sort through their property to separate things from the junk. The experts can understand how it feels when someone goes through a traumatic event and as a result began to collect things, items, and animals. Working with these clients gives them a chance to show someone that they are not alone or forgotten.
To learn more about hoarding help in Seattle WA visit http://compassioncleaning.com/seattle-wa-hoarding-help-treatment-hoarder-cleaning-clean-up-services/
About the Company  
Compassion & Comfort Care Cleaning is built around its customers. With years of experience, they are involved in working with individuals who have been through a traumatic event and as a result began to collect items or animals to cope with the trauma.
Source: Compassion & Comfort Care Cleaning
Share:
---
Categories: Cleaning
Tags: Hoarding Cleaning Services in Tacoma WA, Hoarding Help in Coupeville WA, Hoarding Help in Seattle WA
---